All the haters who say that Rep. Michele Bachmann (R-Minn.) has a "thin legislative resume" are totally forgetting that time she sponsored H.R. 923 (110th), which congratulated "the State of Minnesota on its 150th anniversary and the contributions it continues to make to America's economy and heritage." How else would you have known that Minnesota was 150 years old? See, Michele Bachmann raised awareness!
Other than that, sure, Jake Sherman and John Bresnahan are essentially correct when they say that Bachmann "has never had a bill or resolution she's sponsored signed into law" and "never wielded a committee gavel, either at the full or subcommittee level" and that her "amendments and bills have rarely been considered by any committee, even with the House under GOP control."
But, you know, details. There's still a chance between now and the time she leaves office on Jan. 3, 2015, Bachmann might sponsor something that becomes law. Isn't there? You never know what could happen! Minnesota is 155 years old now, for instance.
Before You Go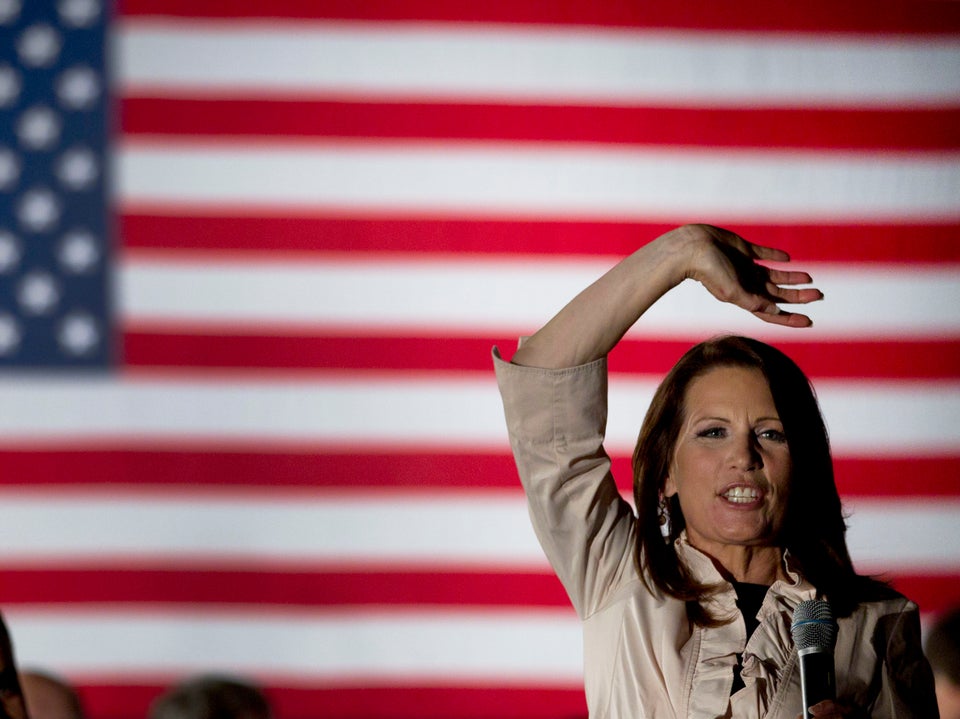 Waves Of Michele Bachmann
Popular in the Community