At last night's CNN-sponsored debate on national security, Bachmann was all smiles as she strolled out to debate the issues. But before she even got around to raising viewers' eyebrows for opining that suspected terrorists shouldn't be read their Miranda rights, we ended up being a little distracted by the representative's makeup, which seemed more, ahem, liberally applied than usual.
Bachmann, who the New York Times reports spent $4,700 on a stylist back in June, sported heavily made-up eyes for the debate -- is that blue eyeshadow? -- and frosty pink lips, along with her silver necklace and diamond earrings. Her outfit choice, a white skirt suit and a black top, was thankfully staid. But we're still finding Bachmann's cosmetics a touch overdone, in a Rick-Perry-jewelry sort of way.
And speaking of sartorial distractions, what's up with all the red ties, GOP gentlemen? (We count five: Santorum, Paul, Perry, Gingrich, and Huntsman.)
Check out Michele's makeup (and a phalanx of red ties!) in our slideshow below.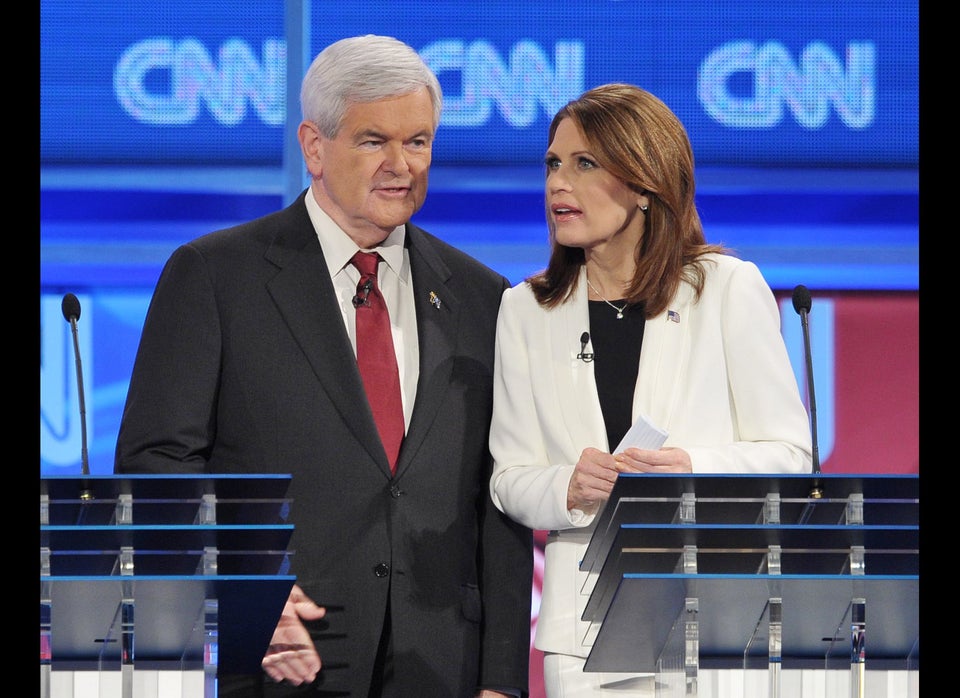 Gallery