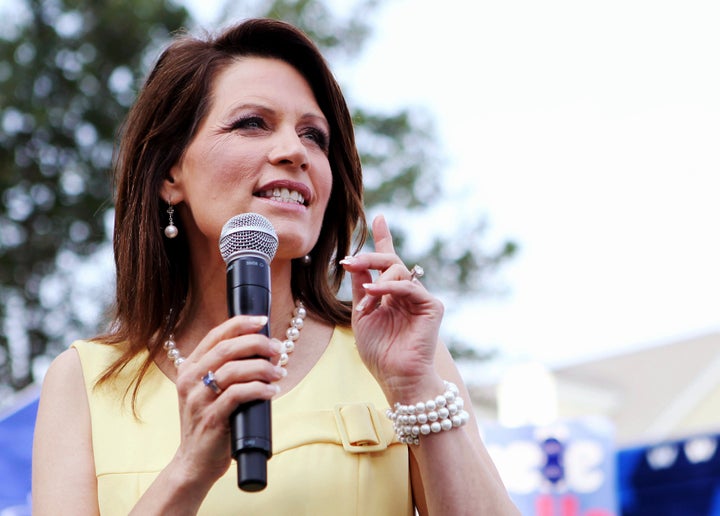 ST. PAUL, Minn. — Republican presidential hopeful Michele Bachmann is deflecting questions about federally subsidized health dollars that have flowed to her husband's mental health clinic.
As the tea party hero tours the nation attacking the size of federal government, the Minnesota congresswoman has come under heightened scrutiny over public dollars flowing to family business interests. That includes $137,000 that Bachmann and Associates has received for treating patients in Medicaid-backed programs.
The previously unreported payments are on top of the $24,000 in federal and state funds that Bachmann & Associates, the clinic founded by Marcus Bachmann, a clinical therapist, received in recent years under a state grant to train its employees, state records show. The figures were provided to NBC News in response to a Freedom of Information request.
The Los Angeles Times reported last weekend:
Michele Bachmann lists the Lake Elmo, Minn.-based clinic — which aims to provide "quality Christian counseling in a sensitive, loving environment," according to its website — as one of her assets on her financial disclosure forms.
Bachmann press secretary Alice Stewart issued a statement Wednesday contending that it "would be discriminatory" for the clinic to turn away Medicaid patients. She says Marcus Bachmann's business has the responsibility to provide the care "regardless of a patient's financial situation."
Neither Michele nor Marcus Bachmann would respond to questions about the arrangement during a campaign stop in South Carolina.
Popular in the Community