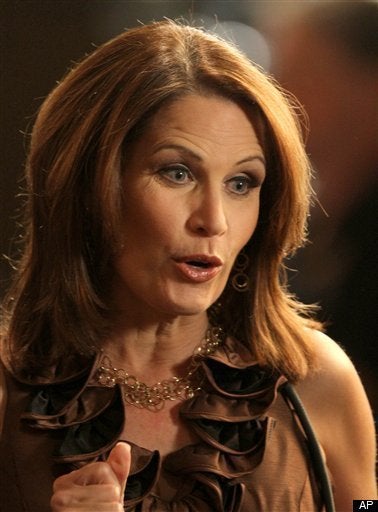 Michele Bachmann is the latest member of Congress to demonstrate that she does not completely understand unemployment legislation.
In a statement to MinnPost on Tuesday, the Minnesota Republican criticized the deal President Obama crafted with Republican leaders to preserve rich people's tax cuts for two years and extend unemployment benefits for 13 months.
"As part of the compromise, the President wants to extend unemployment benefits for another 13 months," Bachmann said. "Unemployment benefits are already at a historical length of 99 weeks, and the President's request would push benefits to three years."
Problem is, the president's request would do no such thing. It would preserve the 99 weeks by reauthorizing Emergency Unemployment Compensation and Extended Benefits programs, which together provide up to 73 weeks of benefits beyond the standard 26 funded by states.
Proposals to give the long-term unemployed in hardest-hit states an additional 20 weeks of benefits do exist, but those plans are going nowhere.
(The version of the statement on Bachmann's website is better. It says, "Unemployment benefits are already at a historical length of 99 weeks, and the President's request will cost another $56 billion.")
Sen. John Barrasso (R-Wyo.) made a similar mistake on the Senate floor last week. "This is about people who have been collecting unemployment benefits for 99 weeks," Barrasso said, incorrectly. Sen. Debbie Stabenow (D-Mich.) followed up by saying, strangely, that the bill would give people laid off that Thursday the "same opportunity to receive some temporary help as the person who lost their job on Monday or Tuesday."
HuffPost first reported in November that members of Congress don't understand the difference between extending benefits and reauthorizing benefits. Congress failed to reauthorize the extended benefits before they lapsed last week, jeopardizing aid for two million long-term unemployed this month alone.
Not understanding unemployment legislation is different than not having a clue about what it's like to struggle to find work, but that's another story.
HuffPost readers: Spot another example of a member of Congress misunderstanding unemployment benefits? Send tips to arthur@huffingtonpost.com.
Calling all HuffPost superfans!
Sign up for membership to become a founding member and help shape HuffPost's next chapter