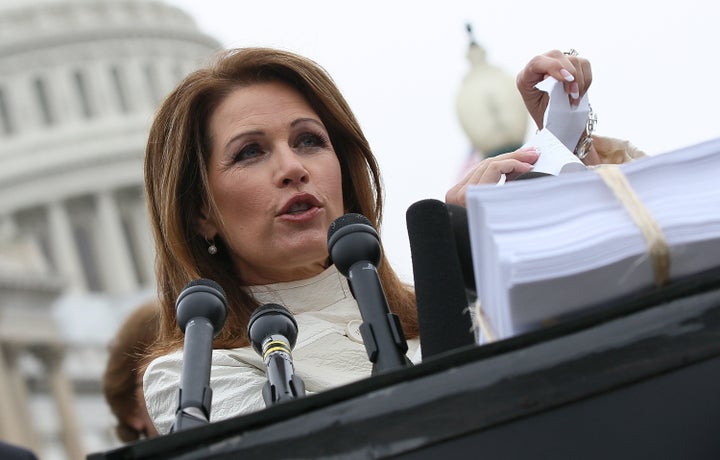 WASHINGTON -- A leading Jewish organization on Friday forcefully condemned the allegations made by Rep. Michele Bachmann (R-Minn.) and four other members of Congress that the Muslim Brotherhood is infiltrating the U.S. government.
"These sweeping accusations by members of Congress against American citizens who are Muslim are unfair and misguided," Robert G. Sugarman and Abraham H. Foxman, the national chair and national director of the Anti-Defamation League, said in a statement. "Absent clear evidence of direct ties between these individuals and the Muslim Brotherhood, such allegations foment fear and cast the kind of suspicion that undermines rather than advances American counterterrorism efforts."
Bachmann, along with Reps. Trent Franks (R-Ariz.), Louie Gohmert (R-Texas), Thomas Rooney (R-Fla.) and Lynn Westmoreland (R-Ga.), recently sent letters to five federal agencies demanding investigations into infiltration by the Muslim Brotherhood.
The ADL wrote letters to these five members of Congress on Friday, expressing their displeasure with their charges.
"Members of Congress have an essential role to play in raising legitimate concerns about threats to America's security from international terrorist groups," ADL wrote. "Those efforts should not be tainted by the kind of stereotyping and prejudice that has too frequently accompanied the public debate. ... We strongly urge you to reconsider your allegations and to refrain from promoting or trafficking in anti-Muslim conspiracy theories in the future."
The lawmakers did not immediately return a request for comment.
The accusations stem from a report by the Center for Security Policy, a group run by Frank Gaffney, who has been crusading against the rise of the Muslim Brotherhood and Sharia law for years.
One of the high-profile targets of the letters was top State Department official Huma Abedin, an aide to Secretary of State Hillary Clinton and the wife of former Rep. Anthony Weiner (D-N.Y.). The five lawmakers expressed concern over whether her family members have ties to the Muslim Brotherhood.
All five conservative members of Congress have faced near universal condemnation in the past week, including from House Speaker John Boehner (R-Ohio) and Sen. Scott Brown (R-Mass.). Most notably, Sen. John McCain (R-Ariz.) took to the Senate floor Wednesday afternoon and strongly criticized his GOP colleagues.
"When anyone, not least a member of Congress, launches specious and degrading attacks against fellow Americans on the basis of nothing more than fear of who they are and ignorance of what they stand for, it defames the spirit of our nation, and we all grow poorer because of it," he said.
In a statement on Wednesday, Bachmann said her accusations were being "distorted."
Before You Go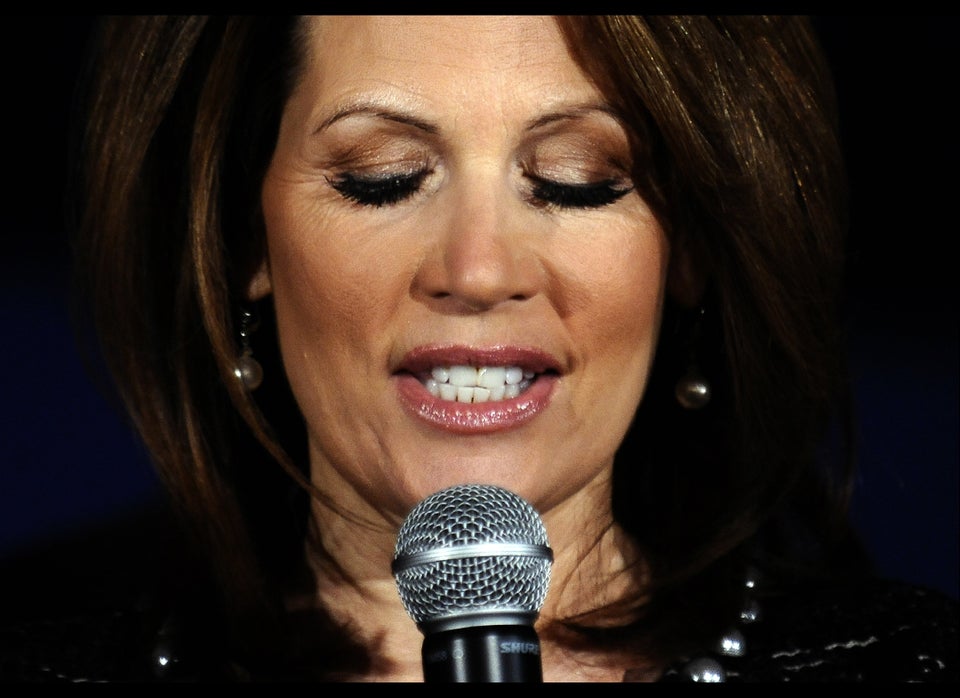 Unforgettable Bachmann Moments
Popular in the Community