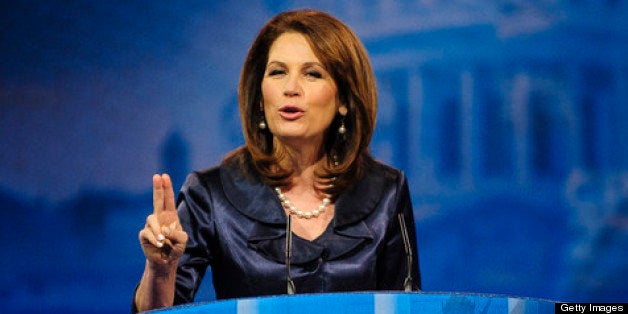 For Rep. Michele Bachmann (R-Minn.), it sure has been a wild ride.
Bachmann will leave behind a controversial legacy, likely to be primarily defined by her passionate views on divisive social issues. And while many of Bachmann's detractors might be quick to bid farewell to a lawmaker who has been one of the foremost opponents of gay rights and abortion, here's a look back at some of the moments that made her almost impossible to ignore.
Bachmann's "anti-Muslim conspiracy theories" sparked sharp criticism last year, when she accused top State Department officials of having ties to the Muslim Brotherhood. Back in 2009, her wild suggestions about a federal plot to use the Census to round people up in to internment camps proved to be too much even for Glenn Beck.
2. 'A Spiritual Hurricane'
Where do we begin? There was the time in 2011 when Bachmann interpreted Hurricane Irene and an earthquake felt along the East Coast as God's warnings to politicians. A year later, as Florida braced for Tropical Storm Isaac, she said, "We are looking at a spiritual hurricane in our land."
On the policy front, Bachmann asserted that "God is going to answer our prayers" in her mission to repeal health care reform. She also said she regarded 9/11 and the 2012 attack in Benghazi, Libya as God's "judgment." When it came to her presidential ambitions, Bachmann said she'd been driven to run for the White House thanks to a "sense from God."
Beware of "sex clinics"! That's what Bachmann told us back in 2009. According to her, that's what would result from health care reform, a claim that earned her one of many "pants on fire" ratings from PolitiFact.
Scientists standing behind intelligent design? Come again? Bachmann suggested in 2006 that a sizable portion of the scientific community discredits the theory of evolution.
"There are hundreds and hundreds of scientists, many of them holding Nobel Prizes, who believe in intelligent design," she said.
Bachmann also once accused the president of wanting "re-education camps for young people."
Then there was that time the conservative lawmaker confused a famous movie star with a serial killer.
6. Mangled History & Geography
Bachmann raised eyebrows on the campaign trail in New Hampshire last year when she confused the Granite State and Massachusetts in referring to the first battles of the American Revolution. During a presidential debate, she also mistakenly charged that the president "put us in Libya" and at the time was "putting us in Africa." Libya is in Africa.
Sigh... Remember when Bachmann told us she hadn't "had a gaffe" during her failed bid for the Republican presidential nomination?
Support HuffPost
The Stakes Have Never Been Higher
Before You Go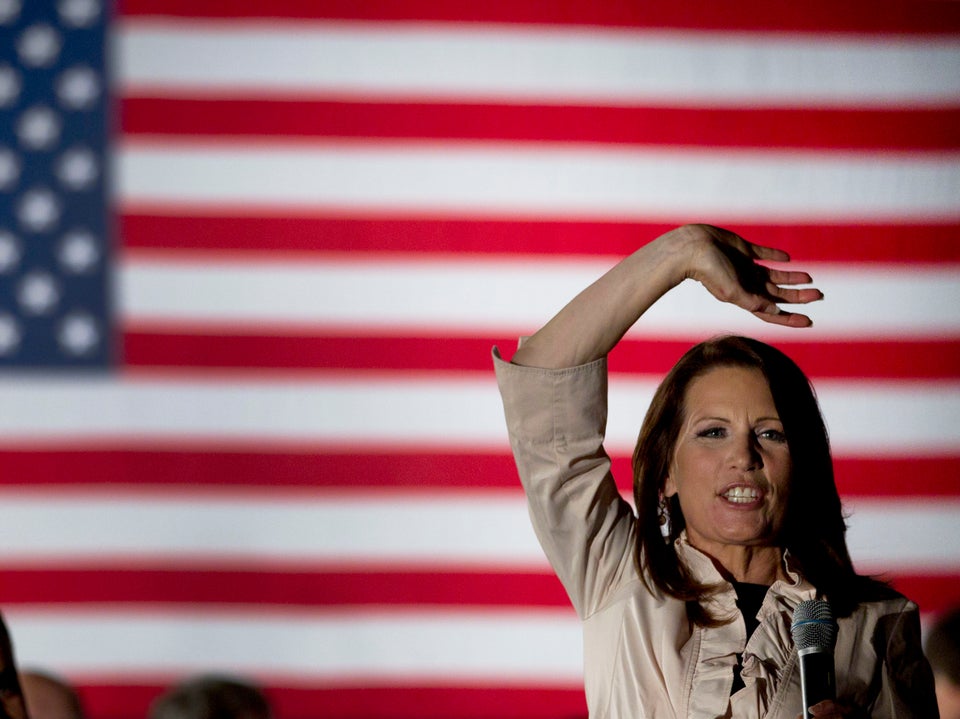 Waves Of Michele Bachmann
Popular in the Community