WASHINGTON -- Addressing turbulent world events at a gathering of social conservatives on Friday, Rep. Michele Bachmann (R-Minn.) harkened back to a simpler time, a time when Ronald Reagan flexed American military power abroad in a decades-long Cold War.
"During my time on the [House] Intelligence Committee I had a front row seat to a world set on fire from Islamic jihad. What we've seen is one disaster after another from the Obama-Clinton foreign policy team. In their fantasy world, a smaller, diminished, less powerful United States is somehow supposed to bring about global tranquility. Well Mr. Obama, Mrs. Clinton, we want our 1980s foreign policy back," the congresswoman said at the Values Voter Summit in Washington.
Bachmann, who supports deploying ground troops to combat Islamic State militants, called the Obama administration's decision to arm the Syrian opposition earlier this month a "tragic mistake."
"They will never be vetted and they certainly are not all moderates," she added.
The Minnesota Republican said the current strategy, which involves a broad U.S.-Arab coalition airstrike campaign against extremist positions in Iraq and Syria, amounted to nothing more than a "Vietnam style-slow walk response."
Noting the "tragic nexus that Minnesota has with terrorism," Bachmann urged Obama to revoke the passports of any American citizens fighting for the Islamic State abroad, and to open his eyes about the root of the problem.
"Yes, Mr. President, it is about Islam," she said.
Asked whether Congress should vote on a resolution authorizing force in the lame-duck session, a move supported by some in her caucus, Bachmann demurred.
"I think we should have voted on it before we left," she told The Huffington Post following the speech. "The president wants to have it two ways. He wants to pretend we're not at war and yet be at war. We have to be adult about this. It isn't just the Islamic State. It's Islamic jihad. It's important that we declare war, and defeat them quickly. I think ultimately there will be boots on the ground."

Before You Go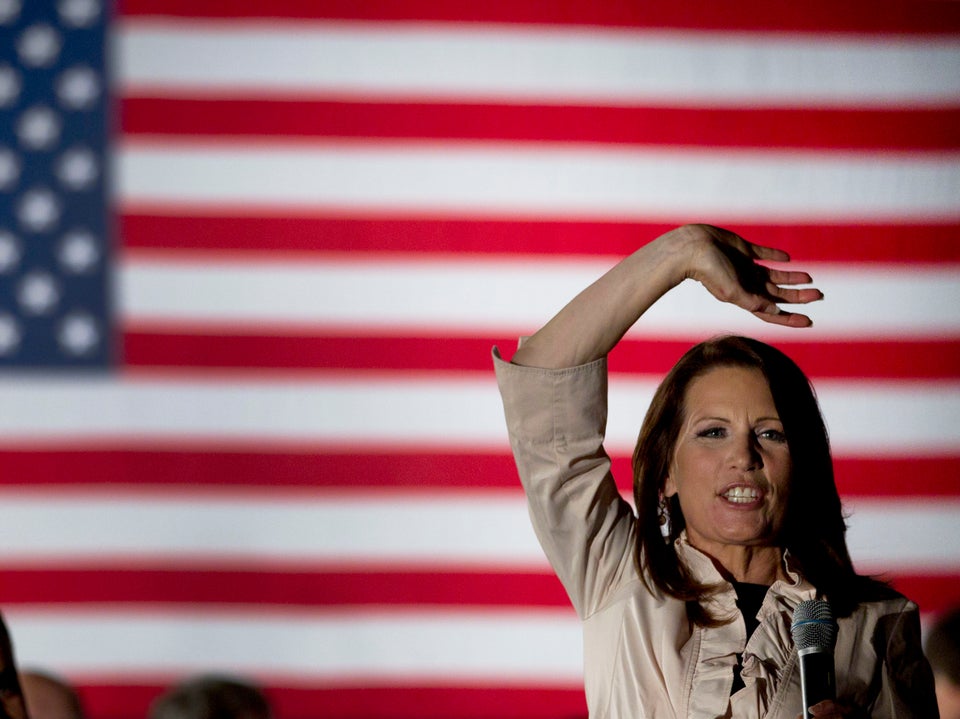 Waves Of Michele Bachmann
Popular in the Community