Speaking with Focus on the Family founder James Dobson in an exchange first captured by Right Wing Watch, Bachmann expressed optimism that the House's latest repeal effort -- a bill introduced by the Minnesota Republican and passed last week by a vote of 229-195 -- would have a different outcome than the previous 36.
"That's why you saw the House of Representatives pass my bill, the full repeal of Obamacare, last week, and that's why I have renewed confidence that we can see this bill pass in the Senate and I think the president will ultimately be forced to repudiate his own signature piece of legislation, because the American people will demand it," Bachmann said.
While a repeal effort has little chance of advancing in the Democratic-controlled Senate, and the White House has repeatedly said the president would veto any such legislation if it did pass muster, Bachmann went on to suggest that a "miracle" from God could bring Republicans success.
"And I think before his second term is over, we're going to see a miracle before our eyes, I believe God is going to answer our prayers and we'll be freed from the yoke of Obamacare," she said. "I believe that's going to happen and we saw step one last week with the repeal of Obamacare in the House. We have two more steps. We serve a mighty God and I believe it can happen."
Bachmann has been a tireless crusader against President Barack Obama's health care reform law since its passage in 2010. In January, she introduced the first bill of the 113th Congress, a bill to repeal Obamacare in its entirety.
Despite the futility of the efforts, Bachmann apparently still sees her position as a champion of Obamacare repeal as a winning issue. Last week, she began running ads in her home district -- around 17 months ahead of her 2014 reelection -- touting the passage of her House bill.
Before You Go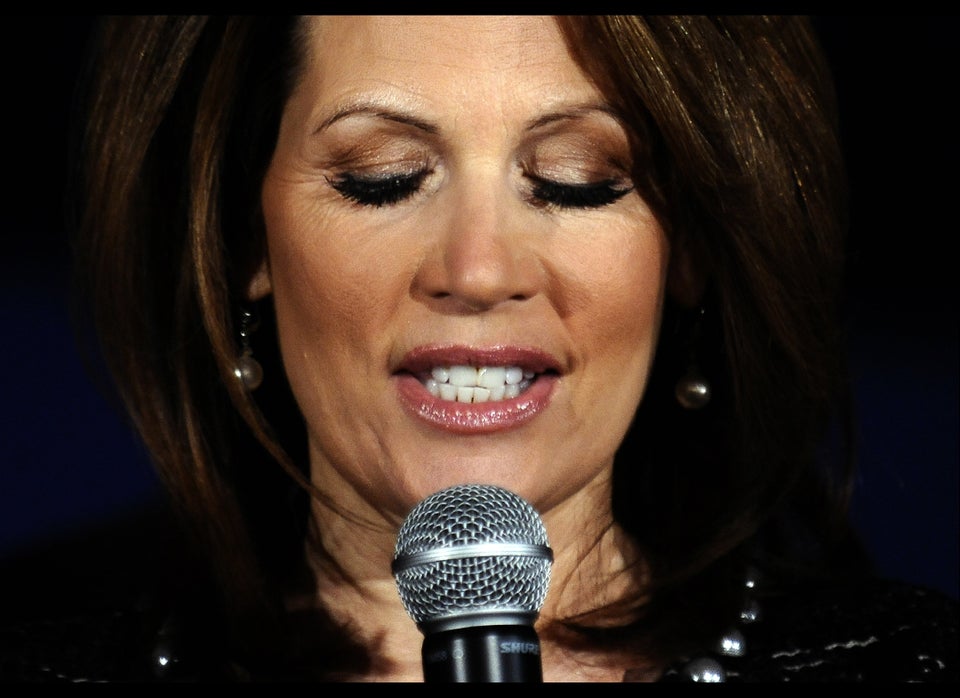 Unforgettable Bachmann Moments
Popular in the Community