With her decision to not run again for Congress in the books, Rep. Michele Bachmann (R-Minn.) made her first television interview since going public with that choice.
"I feel like I have done a lot in the eight years that I have been there," Bachmann said. "I've redeemed the time. I was a very strong voice taking on my own party. I pushed back on the bailout. I was the champion of repealing Obamacare."
Bachmann's "champion" status arrived earlier in the month, when the House voted to pass H.R. 45 -- the 37th repeal of Obamacare. That bill was introduced by Bachmann to start the 113th Congress in January, and as of Thursday, it is the only bill of hers that has been passed by the House since she joined Congress in 2007.
While full repeal has been evasive for Republicans, Bachmann still sees hope that there will be a champion of actual repeal. A little more than a week ago, she invoked God as a key piece to the Obamacare puzzle.
"And I think before his second term is over, we're going to see a miracle before our eyes, I believe God is going to answer our prayers and we'll be freed from the yoke of Obamacare," she said. "I believe that's going to happen and we saw step one last week with the repeal of Obamacare in the House. We have two more steps. We serve a mighty God and I believe it can happen."
Support HuffPost
The Stakes Have Never Been Higher
Before You Go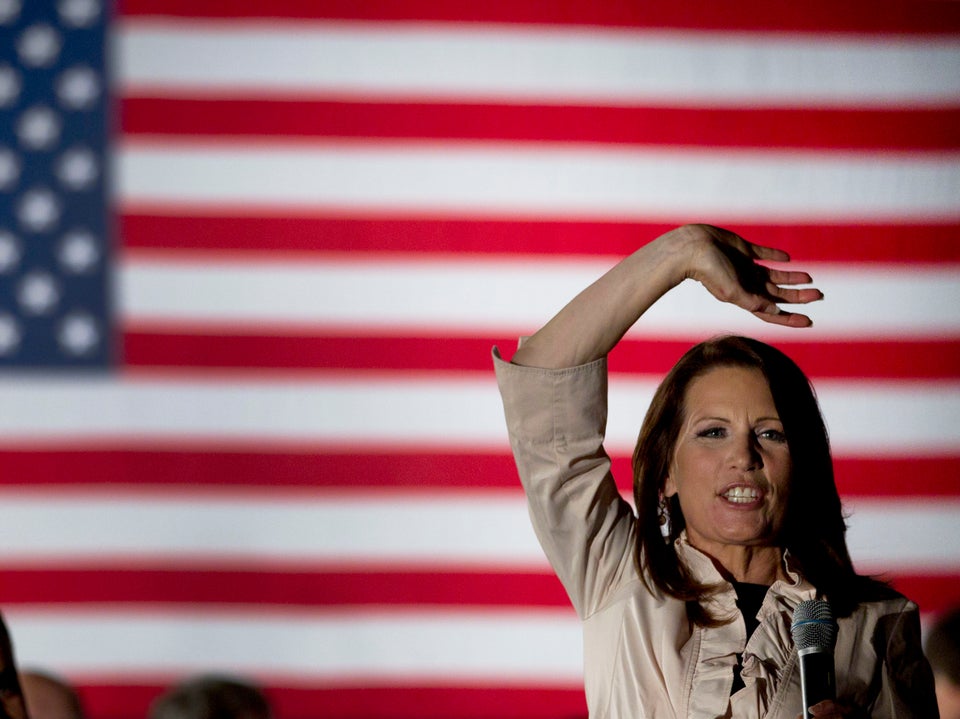 Waves Of Michele Bachmann
Popular in the Community