Rep. Michele Bachmann (R-Minn.) renewed her criticism of Obamacare during an event in Elk River, Minnesota, saying the Affordable Care Act is preventing job creation.
"The No. 1 reason we are failing to see more jobs being created is because of the president's health care plan," Bachmann said, according to MinnPost.
Bachmann later told MinnPost's Cyndy Brucato it's been a highlight of her time in office to criticize President Barack Obama's health care plan.
"I made Obamacare an issue," Bachmann said. "That's why even the president is admitting it's not working and the chief author is calling it a train wreck."
Bachmann repeatedly criticized the Affordable Care Act during her bid for the Republican presidential nomination in 2012. In June 2013, the congresswoman said she was "the champion of repealing Obamacare."
In March 2013, Bachmann argued Obamacare should be repealed before it "literally kills" people.
"Repeal this failure before it literally kills women, kills children, kills senior citizens," Bachmann said.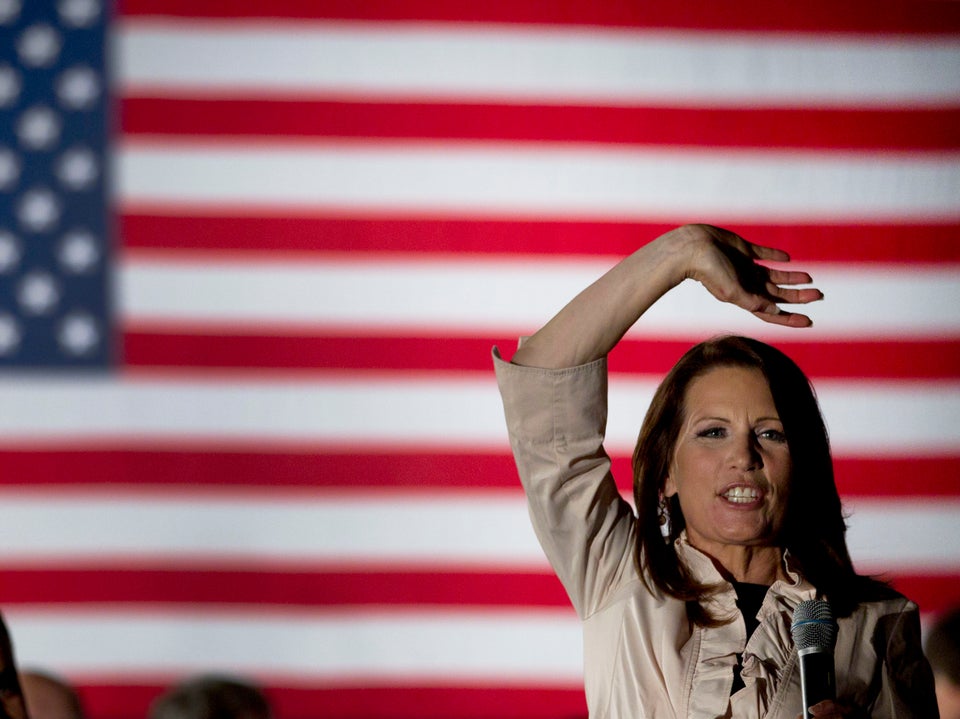 Waves Of Michele Bachmann
Popular in the Community