 A petition protesting the reappointment of Rep. Michele Bachmann (R-Minn.) to the House Permanent Select Committee on Intelligence will be presented to House Speaker John Boehner (R-Ohio) on Monday, after receiving 178,000 signatures.
People for the American Way, a liberal advocacy group and dedicated Bachmann opponent, resurfaced the petition earlier this month after news that the congresswoman would remain on the high-profile panel despite spearheading a controversial campaign against Muslim members of President Barack Obama's administration last year.
"Michele Bachmann has used her position on the Intelligence Committee to spread baseless conspiracy theories and smear the reputations of honorable public servants," said Michael Keegan, president of PFAW. "Speaker Boehner himself called her actions 'dangerous.' It's mysterious, then, why he has chosen to reward her reckless extremism with continued access to sensitive national security information and a powerful platform for her agenda."
Keegan continued, claiming that "178,000 Americans are sending Speaker Boehner a clear message: we don't want our national security in Michele Bachmann's hands."
Last summer, Bachmann undertook a widely denounced crusade charging that Muslim staffers in the administration -- including Huma Abedin, a top aide to Secretary of State Hillary Clinton -- were agents of Islamic extremism somehow aligned with the Muslim Brotherhood. Top Republicans were among those who rejected her effort, characterizing it as misguided and inappropriate.
In an earlier press release unveiling the new effort to have Bachmann removed from the committee, Ben Betz of PFAW claimed that the intelligence afforded to those on the panel "should not be in the hands of anyone with such a disregard for honesty, misunderstanding of national security, and lack of respect for his or her fellow public servants."

Before You Go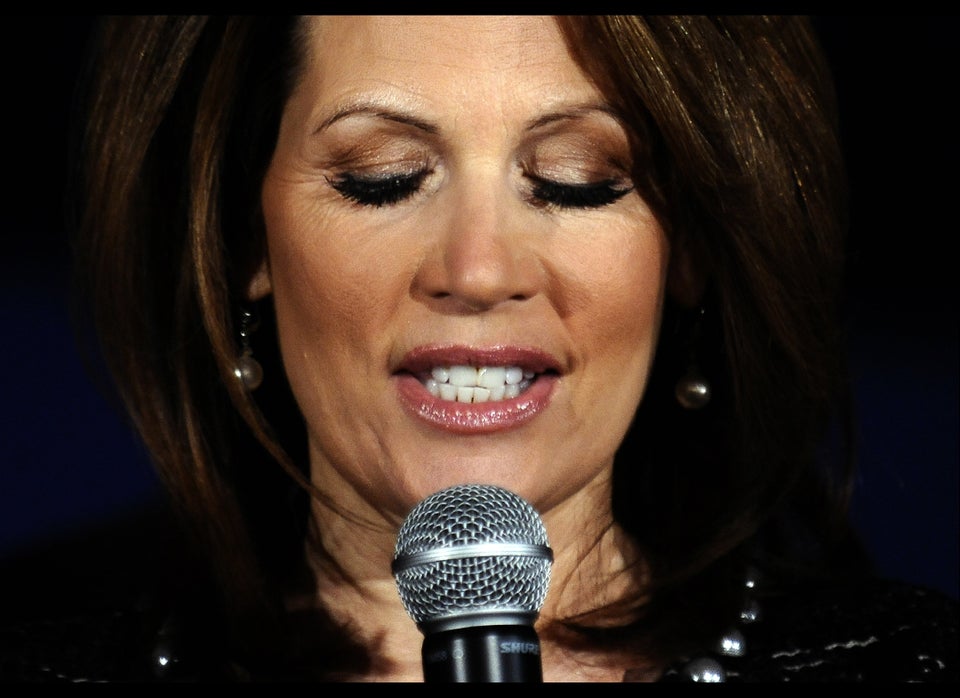 Unforgettable Bachmann Moments
Popular in the Community