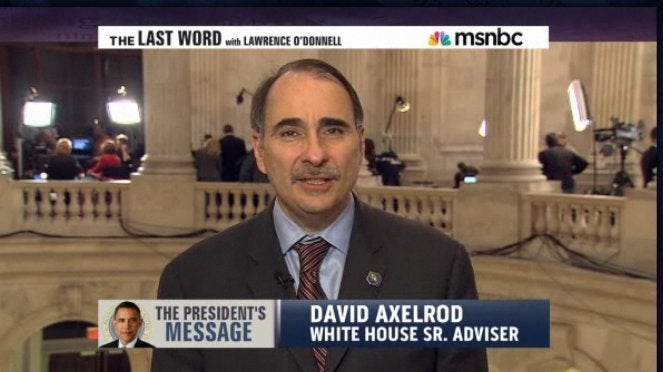 Senior White House advisor David Axelrod ribbed Rep. Michele Bachmann (R-Minn.) for the delivery of her Tea Party-sponsored State of the Union rebuttal Tuesday, teasing Bachmann for apparently looking at the wrong camera throughout the broadcast.
"Am I looking at the right camera?" Axelrod asked mockingly, after being introduced during an interview with MSNBC's Lawrence O'Donnell shortly after Bachmann finished her address.
[D]uring her speech that was aired on television, Bachmann appeared to look into the wrong camera, delivering her speech instead while looking slightly to her right. (Bachmann was looking at a second camera that belonged to the Tea Party Express, which webcast her remarks, and not the television camera that also captured her remarks.)
Read more about Bachmann's response -- or watch the entire thing -- here.