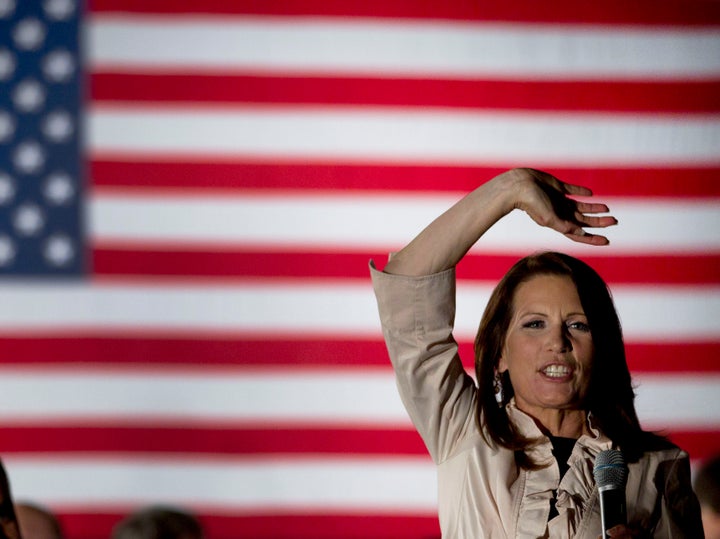 Republican presidential candidate Michele Bachmann was asked on Thursday for her reaction to news that a top adviser to rival GOP contender Tim Pawlenty said she has "a little sex appeal."
"Well listen, I'm 55 years old, I've given birth to five kids and I've raised 23 foster kids. So, that sounds like good news to me," Bachmann told conservative radio host Scott Hennen when asked for her take on the matter.
Pawlenty adviser Vin Weber issued an apology after telling The Hill in an interview, "She's got hometown appeal, she's got ideological appeal, and, I hate to say it, but she's got a little sex appeal too." Weber made the remarks in predicting Bachmann will be tough to beat in the Iowa caucuses and the upcoming Ames straw poll next month.
Weber told "The Fix" blog at the Washington Post that Bachmann called him after he made the comments. "She said she knows I've always bent over backwards to say good things about her and that she took my comments as complimentary," he said in an email. "We have been and remain good friends."