WASHINGTON -- Rep. Michele Bachmann (R-Minn.) on Tuesday promised that she and other members of Congress would personally keep the World War II Memorial open during a government shutdown, in defiance of the U.S. National Park Service.
"Every day there's a shutdown, we're going to be here to make sure the veterans get in," Bachmann said. "There'll be some members of Congress here to make sure they get in."
The government shutdown complicated their plans. Because of Congress' failure to agree on a continuing resolution to fund the federal government, national parks and monuments are closed nationwide.
"Regardless of the shutdown, it makes no sense," said Rep. Steven Palazzo (R-Miss.). "Why close an open air monument?"
Palazzo sent a letter Monday to President Barack Obama requesting that veterans be allowed to visit the monument in spite of the government shutdown.
National Park Service officials stood by while veterans and Congress members from Mississippi and elsewhere brushed past the barricades. Bagpipes welcomed the veterans as they made their way to the Mississippi section of the memorial.
"We're looking about how to deal with this in the future," said Carol Johnson, National Park Service spokeswoman, told reporters.
Veterans said they were relieved to have the chance to see the memorial, especially those, like Louis Neff, who have never seen it before.
An 86-year-old veteran, Neff traveled from Slidell, La. He said one of the primary reasons for his journey was to see the memorial.
"We were anxious from yesterday on," Neff said. "It would be horrible to make the trip and not see it."
Nancy Morin, a guardian who accompanied Neff to the memorial, said they were trying to enjoy the capital in spite of the shutdown.
"To me, today is about them -- not the government," Morin said.
Before You Go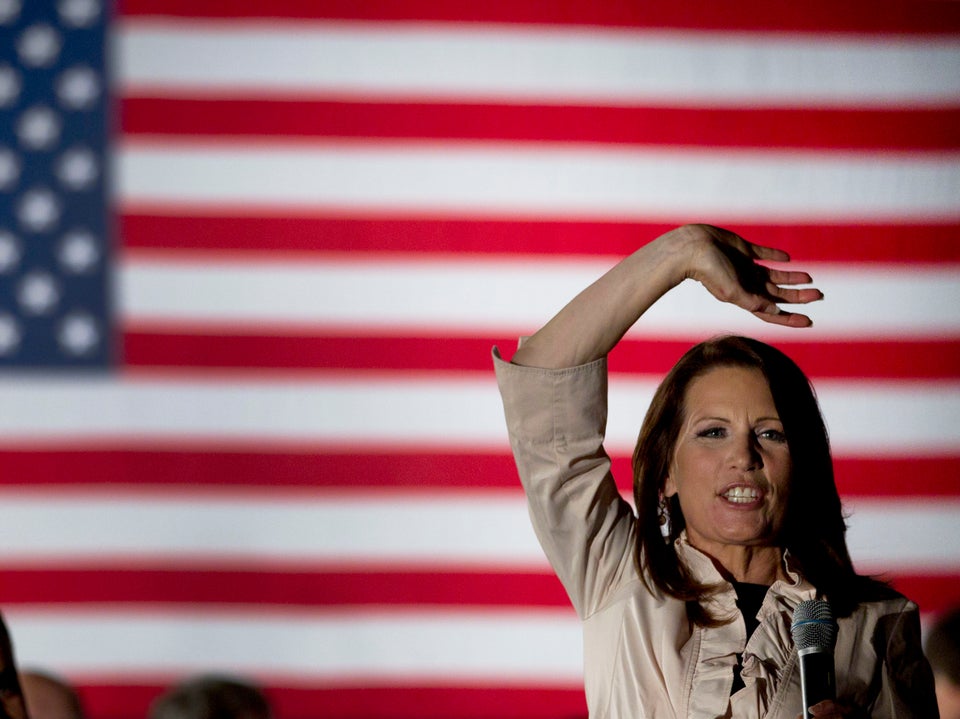 Waves Of Michele Bachmann
Popular in the Community