Christian conservatives must turn to "spiritual warfare" to fight against the powers of Satan, Rep. Michele Bachmann (R-Minn.) told an audience at a speech in April.
During an appearance at the evangelical Liberty Counsel's Awakening 2013 captured by Right Wing Watch, Bachmann urged attendees to keep up the fight against gay marriage, abortion and "Islamic jihad," claiming that God supported those campaigns. She then took a line from the Bible's book of Ephesians to suggest that these battles are supernatural struggles against the forces of evil.
"Because we need to recognize the desperate situation of our condition, not only in the natural but also in the supernatural," she said. "Because as the scripture was read from the pulpit at Margaret Thatcher's funeral, we fight not against this world, we fight against the powers and principalities and 'Prince of the Air'; that's where we need to focus as well, is on spiritual warfare…"
In Ephesians 2:2, Satan is referred to as "prince of the power of the air."
Bachmann's reference to Ephesians came after Thatcher's granddaughter, 19-year-old Amanda Thatcher, cited the Biblical passage during the former prime minister's funeral in April.
Bachmann often invokes religious rhetoric in her calls to action. Last week, she suggested that 9/11 and the attack in Benghazi, Libya, 11 years later were God's "judgment," making a call for people to join her in a Sept. 11 "Day of Prayer and Fasting" later this year.
Before You Go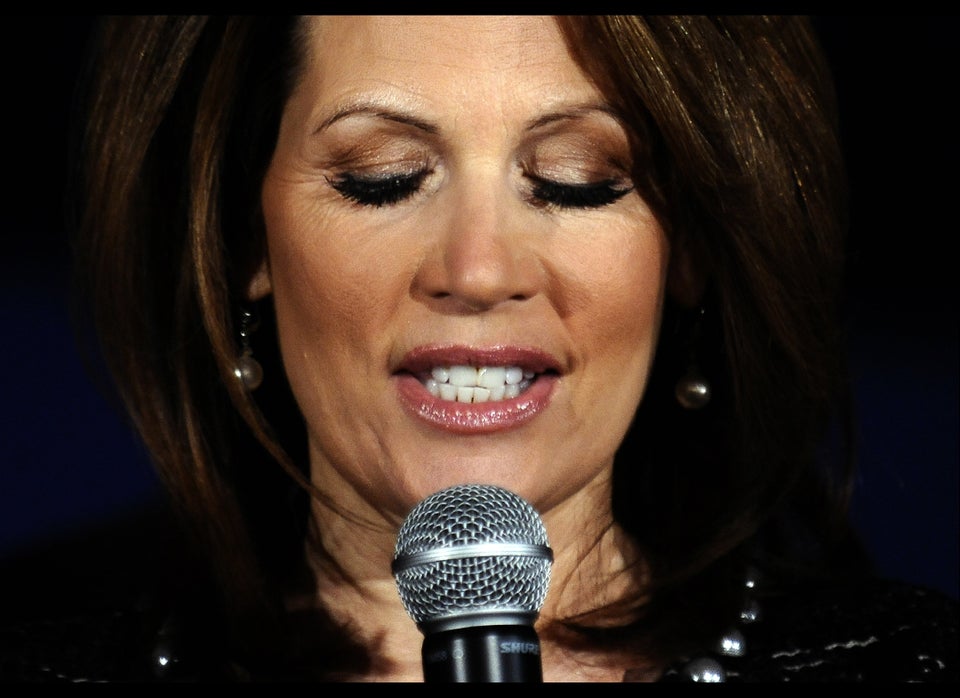 Unforgettable Bachmann Moments
Popular in the Community