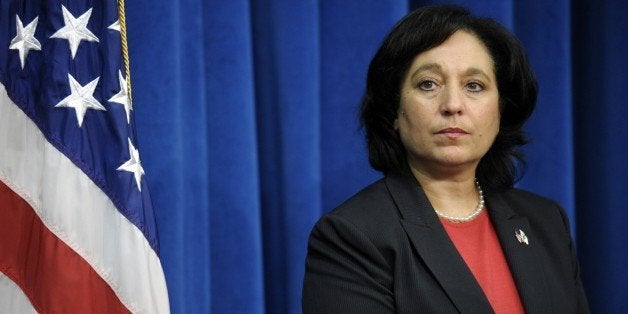 A bipartisan group of congressional lawmakers said Wednesday that they have no confidence in Drug Enforcement Administration head Michele Leonhart. The statement comes a day after a House Oversight and Government Reform Committee hearing on allegations that DEA agents attended cartel-funded sex parties in Colombia.
"After over a decade of serving in top leadership positions at DEA, Administrator Leonhart has been woefully unable to change or positively influence the pervasive 'good old boy' culture that exists throughout the agency," read the statement from 22 members of the Oversight Committee, including Chairman Jason Chaffetz (R-Utah).
"From her testimony, it is clear that she lacks the authority and will to make the tough decisions required to hold those accountable who compromise national security and bring disgrace to their position," the statement goes on. "Ms. Leonhart has lost the confidence of this Committee to initiate the necessary reforms to restore the reputation of a vital agency."
In March, the Justice Department's Office of the Inspector General released a startling report on how several federal law enforcement agencies have handled allegations of sexual harassment and misconduct. It said that seven DEA agents had admitted to attending parties with prostitutes dating back to 2001.
"Although some of the DEA agents participating in these parties denied it, the information in the case file suggested they should have known the prostitutes in attendance were paid with cartel funds," the report states.
One agent held at least two parties at his residence at which prostitutes were present. Another agent told investigators that "if an agent stated he did not know if the dancers/strippers who attended parties were prostitutes, they would be lying." A cooperating witness remembered securing prostitutes for at least 15 to 20 parties for agents. He would then stay at the parties and "provide protection for the agents' weapons and personal belongings."
One of the agents involved has retired. Six others were disciplined for their actions, albeit only with suspensions for up to 10 days. None of the agents was fired, and some had even been promoted between the time the incidents occurred and the time they were fully investigated.
In the hearings on Tuesday, Leonhart said that she was disappointed the punishments weren't more severe and that civil service laws restricted the discipline she could dole out.
Critics of the DEA praised the statement from the House committee.
"There's simply no excuse for the outrageous behavior of the DEA's so-called leadership," said Neill Franklin, executive director of the reform group Law Enforcement Against Prohibition and a Maryland police veteran, in a statement. "Leonhart just helps us add to the list of reasons of why we need to rethink our entire approach to drug policy."
Before You Go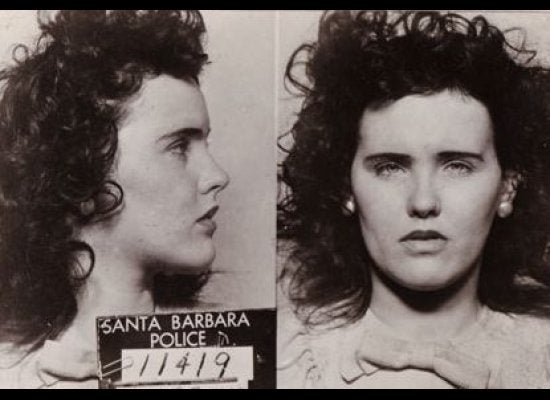 10 Major Crimes That Shocked the Nation (SLIDESHOW)
Popular in the Community