A leading marijuana reform group is calling on the White House to fire the chief of the Drug Enforcement Administration over a speech last week in which she reportedly criticized President Barack Obama for comparing marijuana's dangers to alcohol.
Two sheriffs told the Boston Herald that DEA Administrator Michele Leonhart called out the president's remarks in a speech at a Major Counties Sheriffs' Association meeting last Tuesday.
The Marijuana Policy Project pointed on Monday to that speech, as well as a congressional hearing in which Leonhart refused to say whether marijuana is more harmful than crack or heroin, in arguing that it is time for her to go.
"Whether Ms. Leonhart is ignorant of the facts or intentionally disregarding them, she is clearly unfit for her current position," Dan Riffle, the group's director of federal policies, said in a statement.
"The DEA administrator's continued refusal to recognize marijuana's relative safety compared to alcohol and other drugs flies in the face of the president's commitment to prioritizing science over ideology and politics," the statement continued. "She is neglecting the basic obligations of her job and fundamentally undermining her employer's mission. This would be grounds for termination in the private sector, and the consequences for Ms. Leonhart should be no different."
Two county sheriffs told the Boston Herald that Leonhart had criticized the president, but a DEA spokeswoman told HuffPost her comments were more generally directed in opposition to marijuana legalization. The White House did not immediately respond to a request for comment.
CORRECTION: An earlier version of this story inadvertently mischaracterized comments made to the Boston Herald by a sheriff in attendance at Tuesday's Major Counties Sheriffs' Association meeting as being those made by DEA Administrator Michele Leonhart.
Before You Go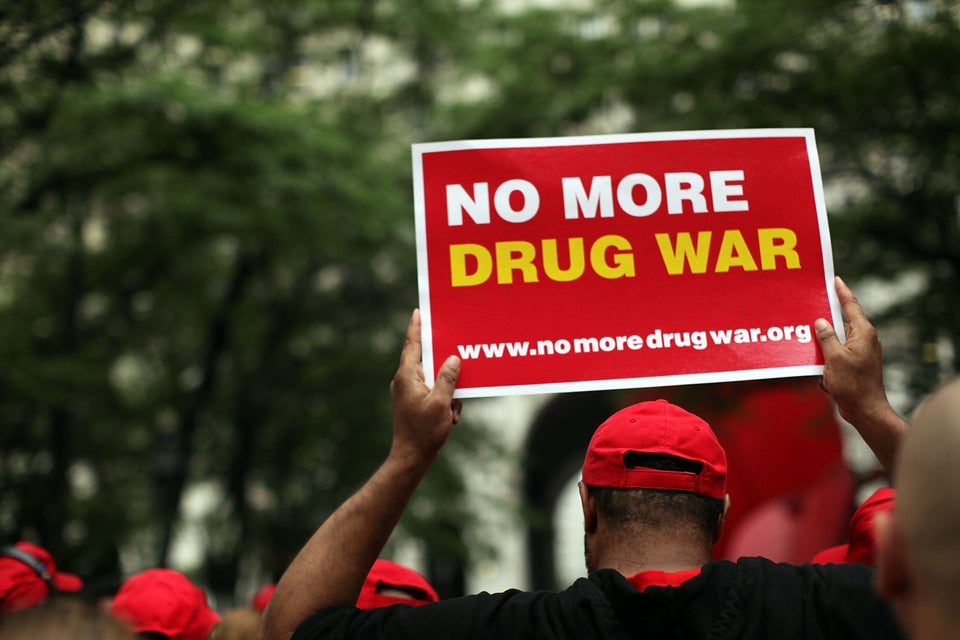 27 Reasons Why The U.S. Shouldn't Lead The War On Drugs
Popular in the Community