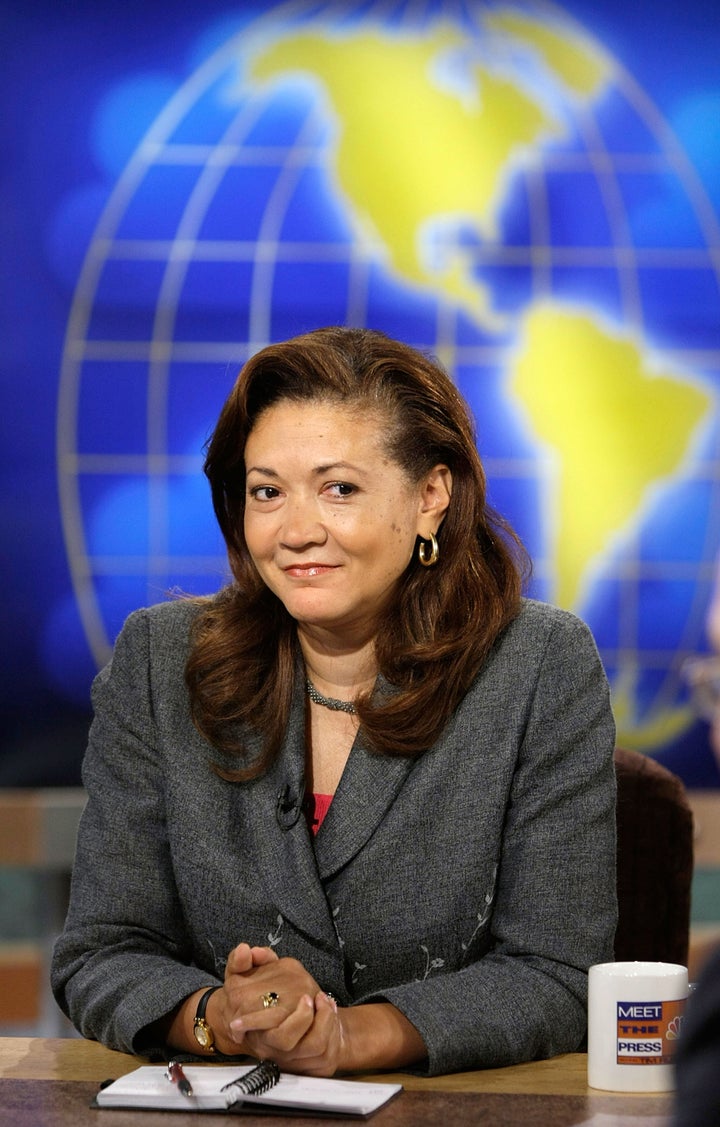 Correction: An earlier version of this story stated that Michele Norris would continue to contribute to NPR's coverage of the 2012 election. Norris has recused herself from all of NPR's 2012 election coverage.
Michele Norris, a co-host of the popular NPR program, "All Things Considered" is to temporarily step down from her hosting duties, as her husband has accepted a position with the Obama 2012 campaign.
I need to share some news and I wanted to make sure my NPR family heard this first. Last week, I told news management that my husband, Broderick Johnson, has just accepted a senior adviser position with the Obama Campaign. After careful consideration, we decided that Broderick's new role could make it difficult for me to continue hosting ATC. Given the nature of Broderick's position with the campaign and the impact that it will most certainly have on our family life, I will temporarily step away from my hosting duties until after the 2012 elections. I will be leaving the host chair at the end of this week, but I'm not going far. I will be wearing a different hat for a while, producing signature segments and features and working on new reporting projects. While I will of course recuse myself from all election coverage, there's still an awful lot of ground that I can till in this interim role.
The station reports that Norris will not vanish from NPR's airwaves entirely, and will continue to report and produce projects for the organization.
Norris has co-hosted "All Things Considered" for almost ten years, alongside Robert Siegel and Melissa Block.
When a spouse, family member or companion of an NPR journalist is involved in political activity, the journalist should be sensitive to the fact that this could create real or apparent conflicts of interest. In such instances the NPR journalist should advise his or her supervisor to determine whether s/he should recuse him or herself from a certain story or certain coverage.
According to a statement released by the Obama campaign, Broderick Johnson, Norris' husband, has over 20 years of political experience. In 2008 he served as an informal advisor to Obama's campaign, helping to shape political strategy and traveling the country as a surrogate speaker and campaign volunteer. From 1998 to 2000, Johnson was a senior advisor for congressional affairs in John Kerry's presidential campaign, and also served in senior positions in the Clinton administration.
In the statement, Johnson said that he accepted his new role with "great pride and a strong sense of duty."
"We must reelect the President in order to build an economy that rewards hard work and restores economic security for the middle class and that provides an opportunity to families working hard to rise above poverty," Johnson said. "Our success depends upon ensuring that our economy is built to last, where we out educate and out innovate the world."
Popular in the Community