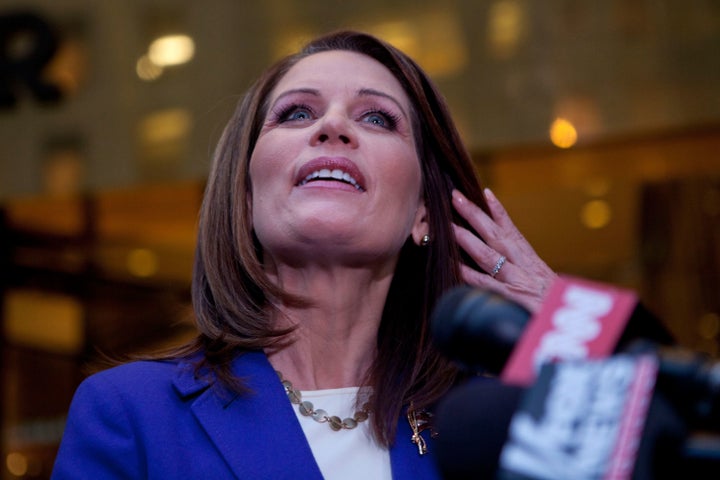 Former Minnesota Rep. Michele Bachmann (R) returned to the spotlight this week with an unusual definition of "religious liberty." Apparently, it's a land where people of all faiths can come together and say "Merry Christmas."
Over the weekend, Bachmann told right-wing radio host Jan Markell that Donald Trump "gets and understands religious liberty." To show how much Trump "gets and understands" it, Bachmann shared an anecdote she said came from a meeting with the reality-TV-star-turned-GOP-presidential-candidate.
"He even said, 'I don't understand, when I was growing up, everybody said Merry Christmas. Even my Jews would say Merry Christmas,'" she explained. "'New York City, there are a lot of Jews, and they would even say Merry Christmas. Why can't we even say Merry Christmas anymore?'"
The comments were posted online by Right Wing Watch.
Bachmann also said Trump had "1950s sensibilities" and "1950s common sense," and warned that Democratic presidential candidate Hillary Clinton would bring "certain destruction" and "catastrophic decline" and a "godless United States that will walk into certain catastrophe."
Related
Popular in the Community