**Scroll down for photos**
Friday TMZ published pictures of alleged Jesse James mistress Michelle 'Bombshell' Mcgee doing a Nazi photo shoot, complete with swastika armband and death's head dagger.
In the photos Michelle also brandishes a 'WP' tattoo--one initial on the back of each thigh. TMZ reported that the tattoo stands for "white power," but Michelle tells In Touch Weekly it stands for something entirely different and the tattoo is quite popular among Jesse's friends.
In Touch released the following statement:
In light of the latest in a stream of inaccurate information being circulated about Michelle "Bombshell" McGee, In Touch can exclusively reveal that in addition to playful innuendos, Jesse James and his mistress Michelle also text about one of their many common interests, tattoos.

Michelle even clarifies that she and Jesse were texting about her WP tattoo specifically. "The tattoo stands for Wet P***y," Michelle tells In Touch exclusively. "Jesse and I had a conversation about it and he says a lot of his friends have the tattoo." Various reports claim Michelle's tattoo stands for "White Power," but Michelle clarified only for In Touch.
Meanwhile Michelle's ex-husband, in a Friday filing for custody of their son Avery, wrote "that her home features "coffins in the living room and child block magnets on the refrigerator that spell out 'White Power.'"
PHOTOS: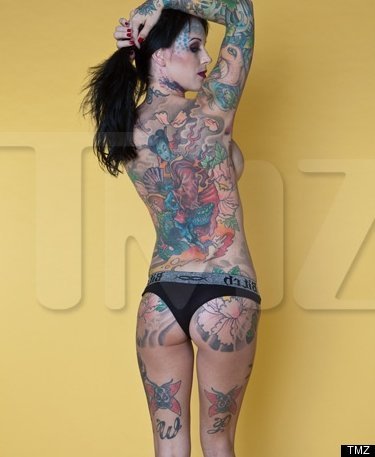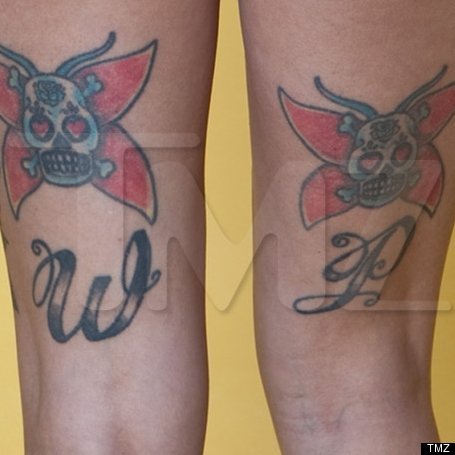 Popular in the Community