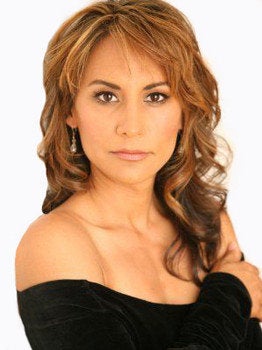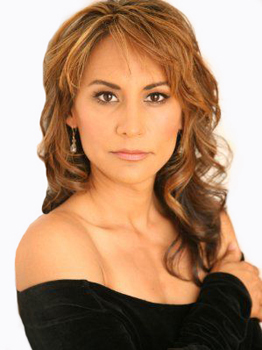 This week I talked with Alma Award-winning actor Michelle C. Bonilla, one the first openly gay Latina actors in Hollywood. You may remember Bonilla from NBC's ER, where she appeared for 12 seasons as the sexy Latina paramedic Harms in one of the first ongoing lesbian roles on network television. With Matt Crabtree, Michelle has created a new Web sitcom, Failing Upwards, which is getting a lot of buzz. It follows a group of four unlikely friends who find themselves going through unemployment together. All the characters, each inept in his or her own special way, end up surprising themselves, each other and the audience with the hilarity of finding a job, even if they have to lie to get one.
I talked with Michelle about her hilarious new series, how the Latino vote helped reelect Obama and her spin on our LGBT Issues. When asked specifically about her personal commitment to LGBT civil rights and about coming out in Hollywood, Bonilla stated:
I am very much a proponent for the Human Rights Campaign. I love what they stand for, and I'm just really getting the word out about equality in our community. First of all, I believe that whoever you are as an individual, you have to be true to yourself. My truth at that time I came out was that I'm a lesbian Latina working in Hollywood, and I had nothing to hide and feel no shame about it. A lot of questions that came up for me was like, "Are you sure you want to do this?" Agents asked me, worried about what casting directors would think or producers would think. I have been acting for quite a long time, and I felt that producers already knew me for my talent and what I have done as an actor, and when I go into a room for an audition, I don't think that being gay is the thing they're thinking about. They're thinking, "Can you do this job?" So I've been very lucky in the sense that I've been judged based on my talent and not my sexuality.
In addition to Failing Upwards, Michelle's recent credits include Luck, Model Minority, Criminal Minds: Suspect Behavior and The Closer. She also co-stars with Lauren Birriel in Slip Away, an award-winning short film about lovers caught in a web of desire, deception and untruth.
Listen to more interviews with LGBTQ leaders, allies, and celebrities at OUTTAKE VOICES™.
REAL LIFE. REAL NEWS. REAL VOICES.
Help us tell more of the stories that matter from voices that too often remain unheard.