Michelle Carter, the young woman who was convicted in June of involuntary manslaughter after pressuring her boyfriend to kill himself, faces a $4.2 million wrongful death lawsuit brought by the victim's mother.
Lynn Roy filed the suit as personal representative of her son's estate on July 6 at Norfolk County Superior Court in Dedham, Massachusetts. In the complaint, Roy argued that the July 2014 death of her son, Conrad, led to $4,224,000 in "reasonably anticipated lost wages." The suit points to a boat captain's license that Conrad obtained shortly before he died.
Eric Goldman, Roy's attorney, told MassLive.com that the grieving mother hopes to use the money to set up a memorial fund to honor Conrad.
"The family would obviously rather have their son back," Goldman said. "What the Roys are looking to do is somehow memorialize Conrad."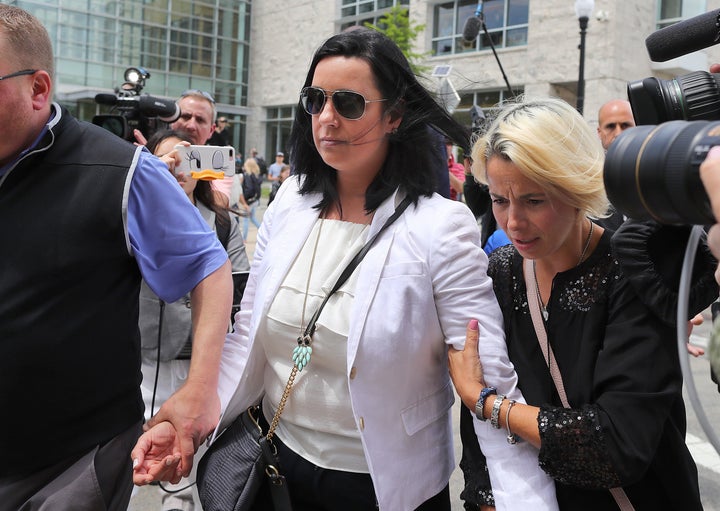 Carter, then 17, exchanged a series of phone calls and text messages with him shortly before he took his life. She urged him to follow through with his plan despite his apparent hesitation.
"You can't think about it," Carter wrote in one text. "You just have to do it. You said you were gonna do it. Like I don't get why you aren't."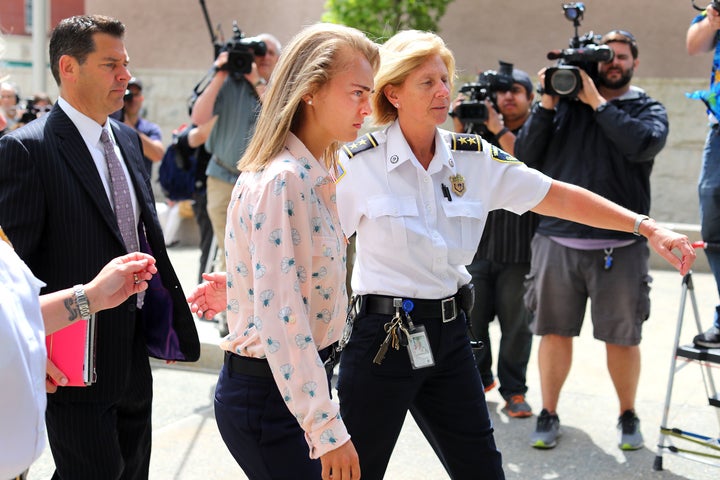 Carter, now 20, was sentenced Thursday to 2.5 years in prison, although Bristol County Juvenile Court Judge Lawrence Moniz said she would have to serve only 15 months behind bars, with the rest of her sentence suspended until 2022.
Moniz also sentenced Carter to five years of probation and then stayed the execution of her sentence so that she remains free until her defense team has exhausted her appeals in the state courts.
Conrad's family has expressed outrage over the light sentence and argued that she hasn't shown any remorse for her actions. Prosecutor Maryclare Flynn, who had sought a sentence of seven to 12 years behind bars, called probation "just not reasonable punishment."
"All she had to do was say, 'Get out of the car,' 'Get out of the truck,' and none of us would be here right now," Flynn said.
But Carter's attorney, Joseph Cataldo, said that his client "completely regrets" the "horrible circumstance" of Conrad's suicide and that she had been suffering from mental health issues at the time.
"Miss Carter will have to live with the consequences of this for the rest of her life," Cataldo said.
Read Lynn Roy's full complaint against Michelle Carter below:
Popular in the Community