Michelle Jenneke, a young Australian hurdler, is taking the Internet by storm with her performance during the IAAF World Junior Championship last weekend in Barcelona.
With Leather was rather unapologetic about sexualizing Jenneke's warm-up dance, releasing its own super slow-motion cut.
USA Today took a more sedate angle on what it called Jenneke's "unique way of stretching," writing, "You have to appreciate anyone who enjoys themselves this much."
"Fans are confident this is only the beginning, and expect to see the [Jenneke] wiggling -- and racing -- at the Rio de Janeiro Olympic Games in 2016," Sky News reported.
Australian news also added details about the track starlet's personal life. According to News.co.au, Jenneke is a Sydney-area native from the northwest suburb of Kenthurst. Apart from hurdling, her hobbies include Australian football, soccer, handball and taking care of her pet cats and dogs.
LOOK: 21 Amazing Photos Of Female Athletes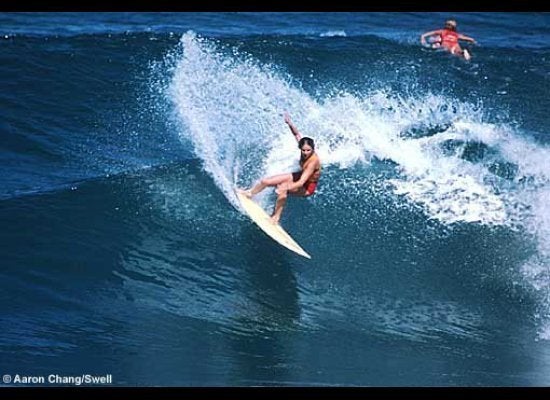 21 Photos That Showcase Women's Athleticism
Clarification: The headline has been edited to specify Jenneke won only her heat, not the entire 100-meter event.
Related
Popular in the Community