In the video above, Michelle Knight responds to a scene from the new Lifetime TV movie depicting her harrowing ordeal, in which, after being freed from the Cleveland house where Ariel Castro held her prisoner and raped and abused her for more than 10 years, she comes to terms with her mom's reaction to her disappearance.
"I feel, like, sad but OK, because I know that my mom didn't care, and I'm alright with that," she tells Dr. Phil.
Actress Taryn Manning (Orange Is The New Black), who portrays Michelle in the movie, says she can relate to Michelle. "My father committed suicide when I was 14," says Taryn. "I've come through that like her." The two women became friends while filming the movie, and Taryn says Michelle's life story has had a profound impact on her. "Michelle is more than just a victim. She's a survivor," Taryn affirms. "I adore her. She changed my life."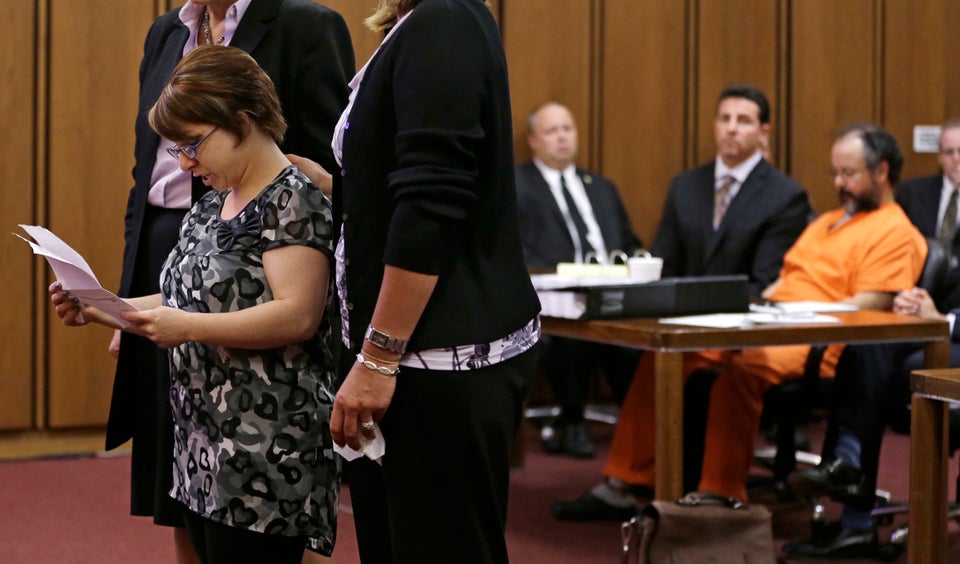 Michelle Knight
Popular in the Community