Obama spoke about smashing the glass ceiling as she was interviewed Tuesday by WFCO President and CEO Lauren Casteel at the Pepsi Center ― the same venue where she addressed thousands at the 2008 Democratic National Convention.
"The shards that cut me the deepest were the ones that intended to cut," Obama said. "Knowing that after eight years of working really hard for this country, there are still people who won't see me for what I am because of my skin color."
Obama referenced racist attacks she endured, including being called an ape and disparaging references made about her body.
"When they go low, I go high," Obama told graduates of the historically black Jackson State University in April 2016. "That's the choice Barack and I have made. That's what's kept us sane over the years."
In Denver, the Post added, Obama said that she doesn't pretend such vicious attacks don't hurt her, because it lets those doing the hurting off the hook.
During the event, she also again stressed that she does not plan to run for public office.
Head over to the Denver Post to read more about Obama's wide-ranging conversation.
Support HuffPost
Every Voice Matters
Before You Go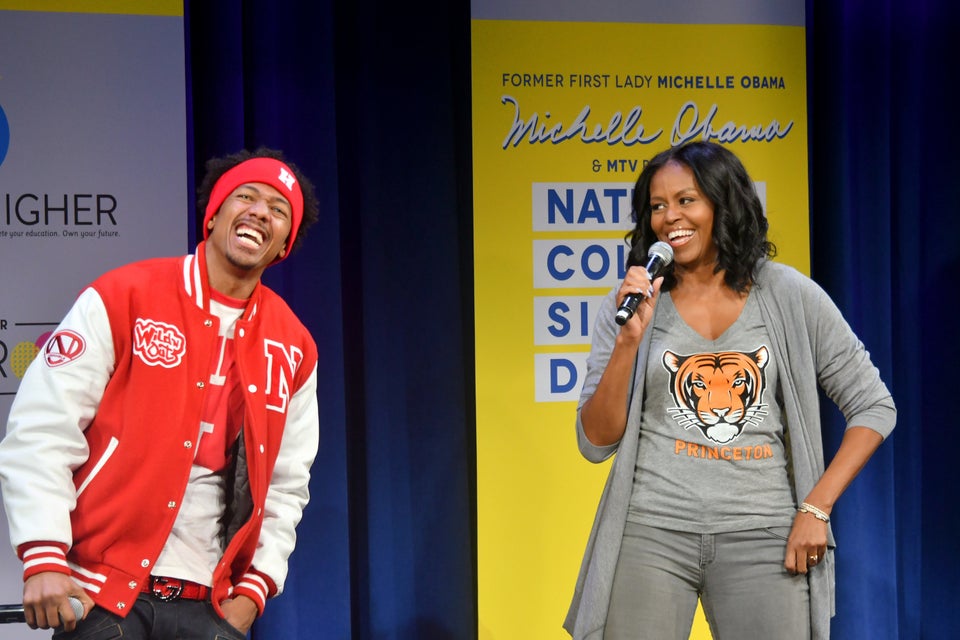 Michelle Obama's College Signing Day 2017
Popular in the Community