For her hubby's big night, Michelle was wearing a hot pink dress with a coordinating jacket. ( Nope! Turns out it was Michael Kors.) It wasn't too surprising to see Mrs O. in pink -- the color worked wonders for her at the Democratic Nation Convention and she's sported the plenty of times before.
But Ann must have also had the same idea, wearing a short-sleeve dress by Oscar de la Renta in a nearly identical shade of Pepto pink. Ann's textured dress was a new one for her, by far the brightest thing we've ever seen her in (save for that bird shirt). She upped the vibrancy with an aqua statement necklace, plus a blush-colored, brocade print shawl seen before the debate began.
Also an unfortunate feature of Ann's outfit: visible panty lines. Several Twitter followers suggested she get a pair of Spanx for next week's debate...
Given the rather stunning coincidence in Ann and Michelle's fashion choices, we feel obligated to ask: who wore it better?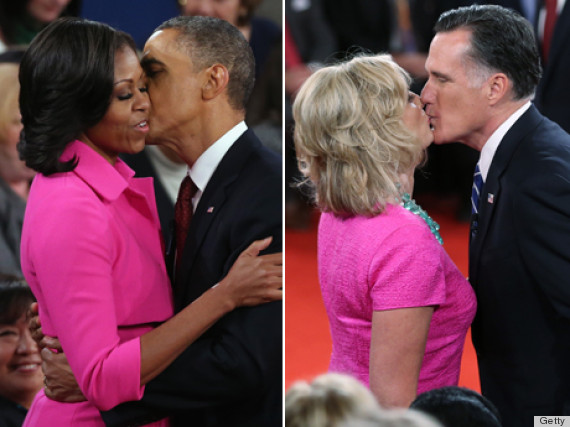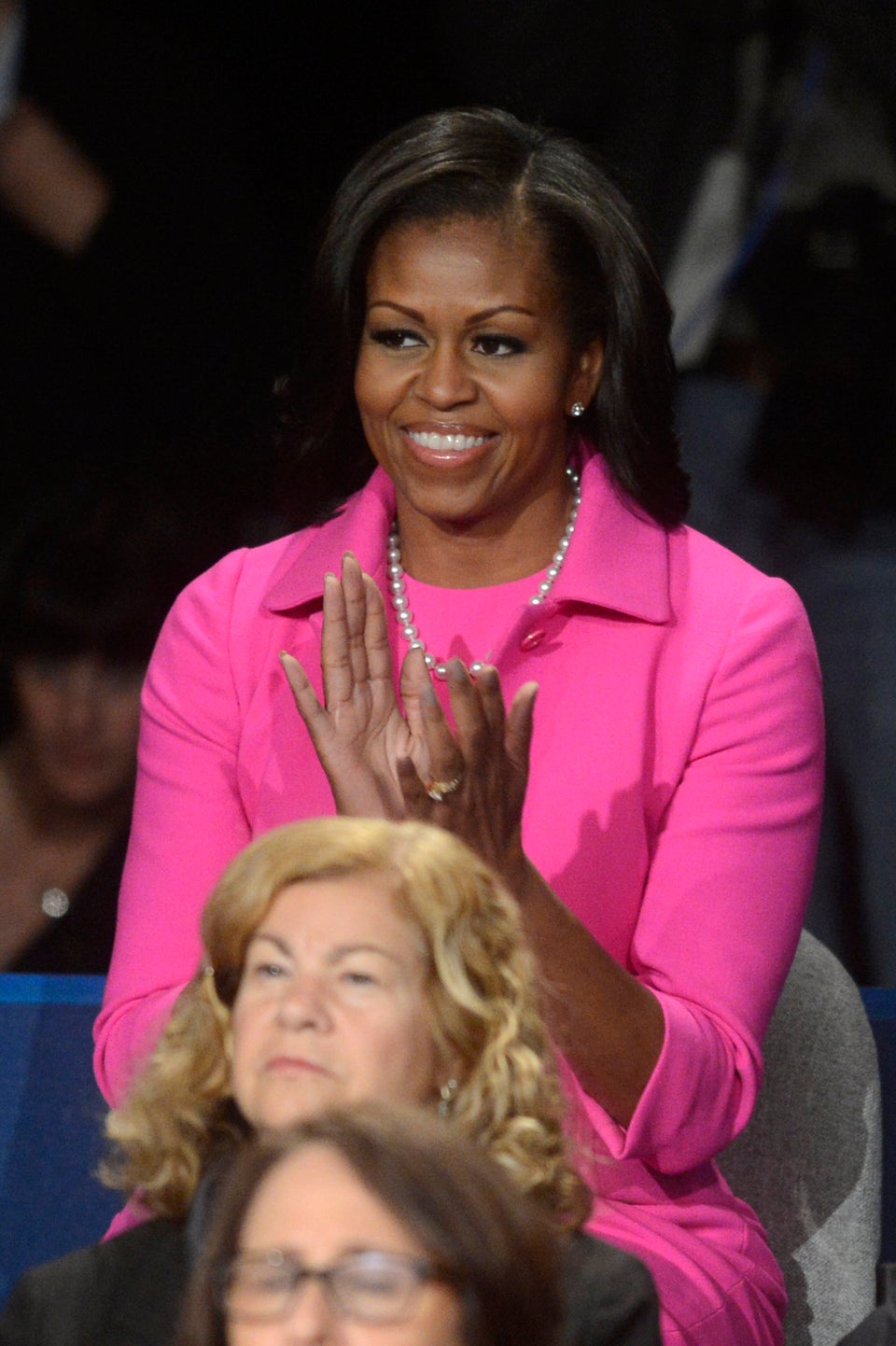 Michelle Obama & Ann Romney In Pink At The Debates
Related