She also took the opportunity to share some adorable moments with Wintour, who we're not used to seeing quite so... cuddly.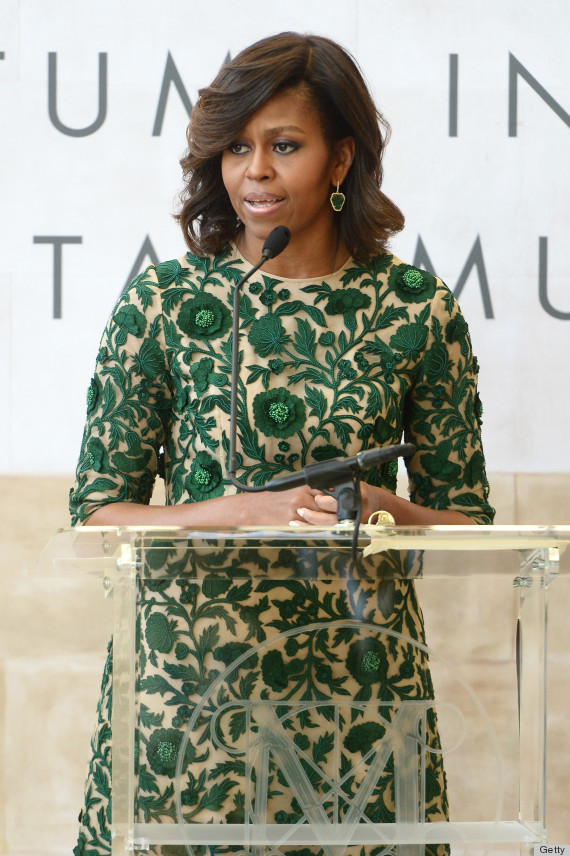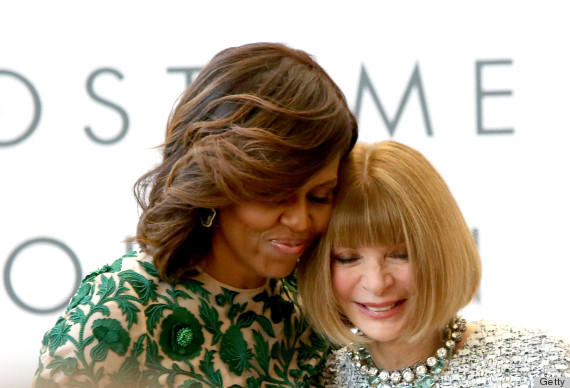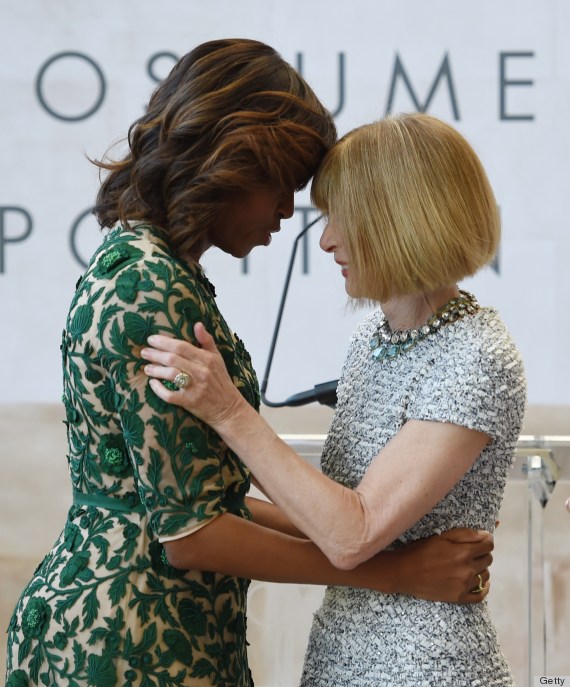 Guests of the ceremony include some of the biggest names in the fashion industry, from Calvin Klein to Victoria Beckham to Mary-Kate and Ashley Olsen. Other attendees couldn't hold in their excitement from inside the venue, taking to Instagram and Twitter to share some sneak peeks of the newly renovated building.
Could this mean... an appearance at the Met Gala? You know, she's already in town and all. It seems silly for her to leave before all the fun starts. Enjoy your first Michelle sighting of the day while we countdown and daydream about outfit options for tonight.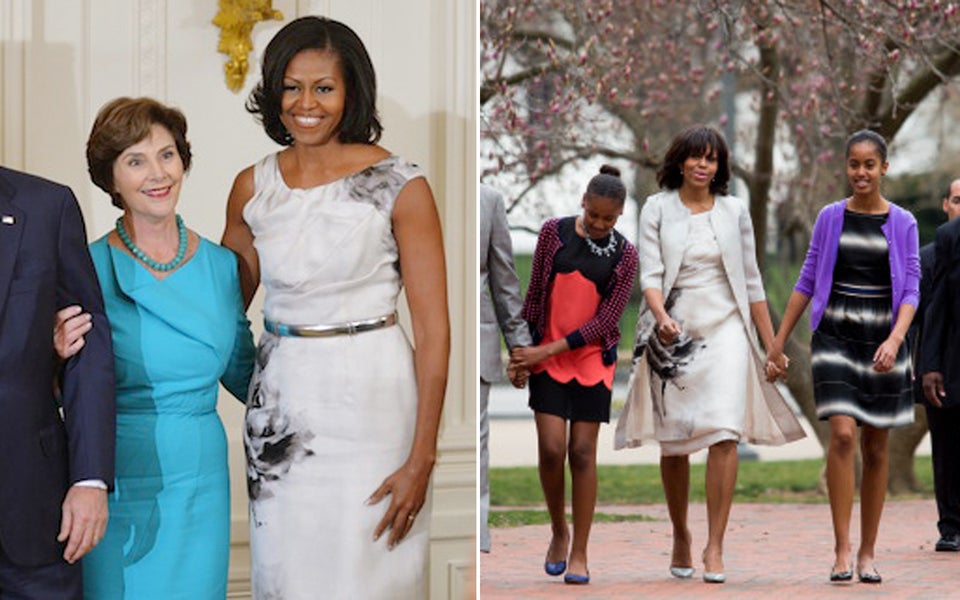 Michelle Obama Outfit Repeats