President Obama has been talking a lot about the future along the campaign trail this year, but the one thing his wife, Michelle Obama, really wants to do is revisit the past.
In an interview with People for its upcoming issue, the First Lady and her hubby discussed what they'd like to do for their 20th wedding anniversary on October 3.
Mrs. Obama said she'd "want to retrace our honeymoon" to celebrate the milestone. However, since the couple's anniversary falls just a little over a month before Election Day, it doesn't look like reliving their California road trip honeymoon through places like Big Sur, Napa and San Francisco will be possible.
Click through the slideshow to see Mr. and Mrs. Obama displaying some PDA.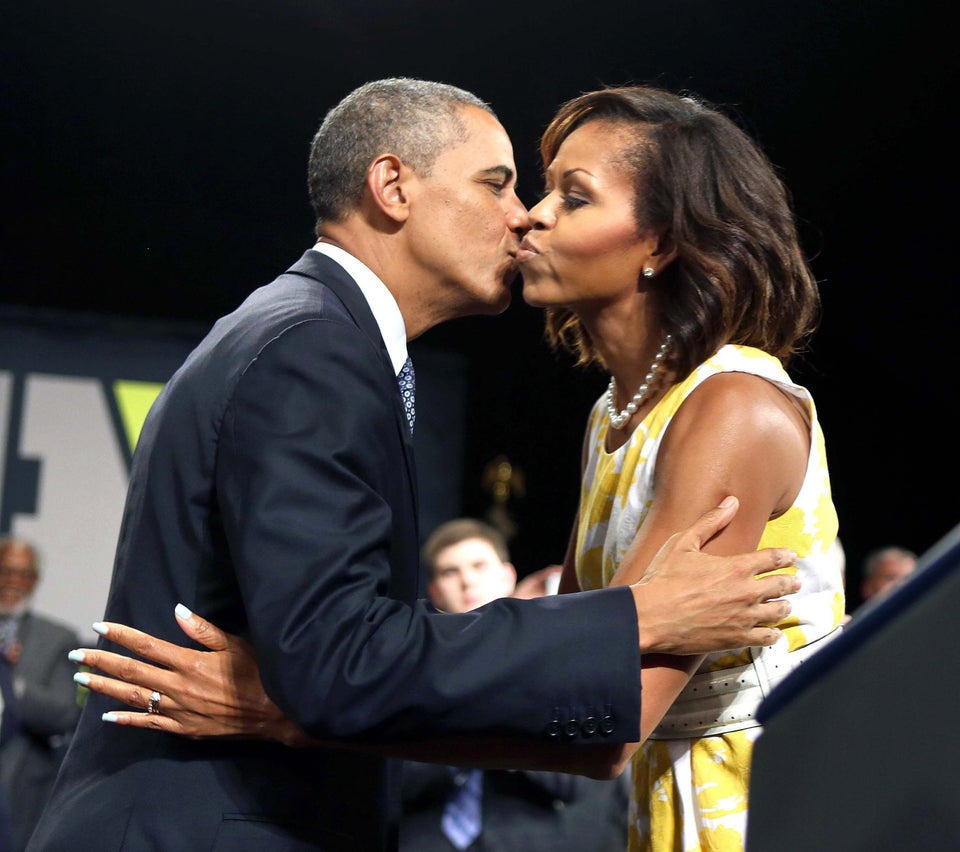 Obama PDA Moments!
Related