 "I learned yesterday -- just yesterday [of the date]. I was like really, really? The first presidential debate is on my 20th anniversary?" she told Access Hollywood. "All I said was, 'At least we'll be together.'"
The First Lady told People earlier this month that her dream date for her upcoming anniversary would be to retrace their honeymoon road trip in California. With the president's busy pre-election schedule, a road trip was off the table, but President Obama did promise his wife a nice dinner to celebrate 20 years of marriage.
Click through the slideshow to see the adorable first couple display a little PDA.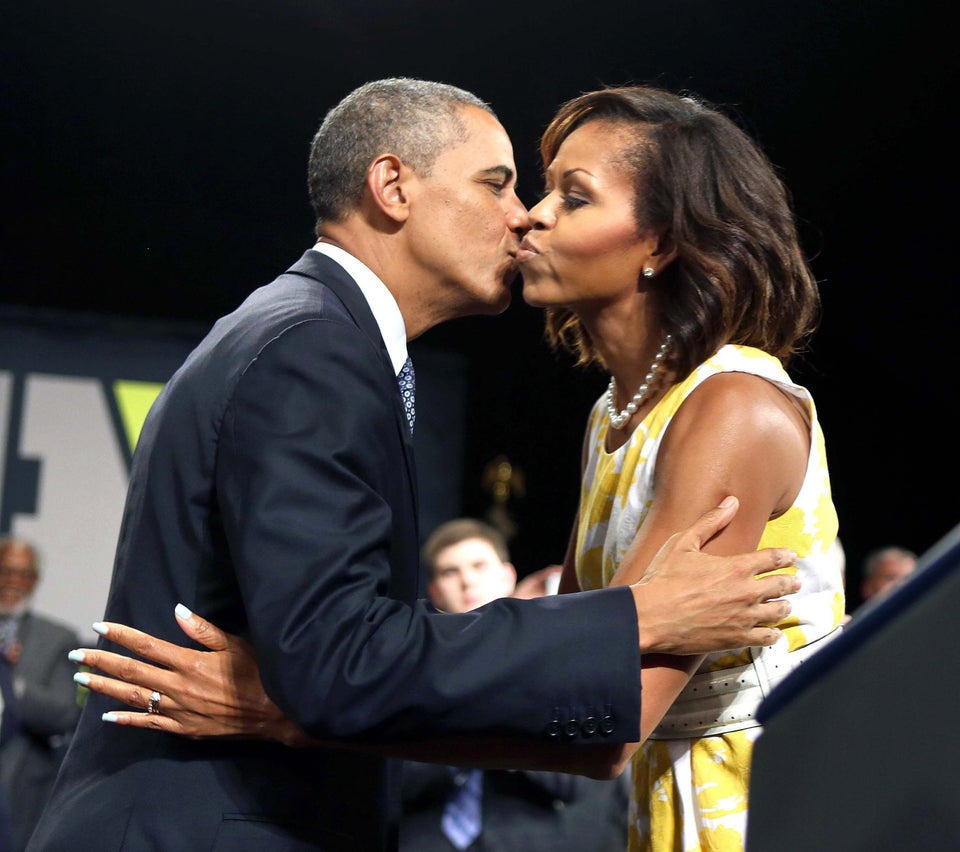 Obama PDA Moments!
Popular in the Community