We all freaked out when Michelle Obama got bangs -- the precise words we used were "shock to the system," in fact. But we've recently taken a walk down memory lane, i.e. Instagram, and discovered something equally as shocking: Michelle Obama has actually had bangs before.
The first lady posted a photo of herself on Instagram that proves that the dramatic hair change earlier this year wasn't actually so revolutionary after all. Back in the day, she was rocking a blunt bang along with some stylin' short-sleeve turtlenecks.
But we have to say, we much prefer FLOTUS' more recent bang iteration. Below, check out a vintage pic in honor of #ThrowbackThursday. Do you miss the bangs already?
And now they're gone again...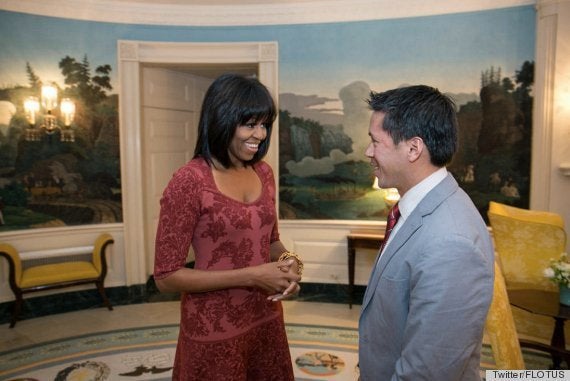 Michelle Obama's Bangs: A Love Story
Popular in the Community