Leave it up to Michelle Obama to take our favorite winter color combo -- navy blue and black -- to another stylish level.
Michelle's navy blue, black and pea green dress was well-coordinated with POTUS' blue tie and navy blue suit. And she even brought a bit of that color up to her eyes with a subtle green smokey eye. (Fancy, huh.)
Thanks for the style inspiration, Michelle!
She's one fashionable first lady: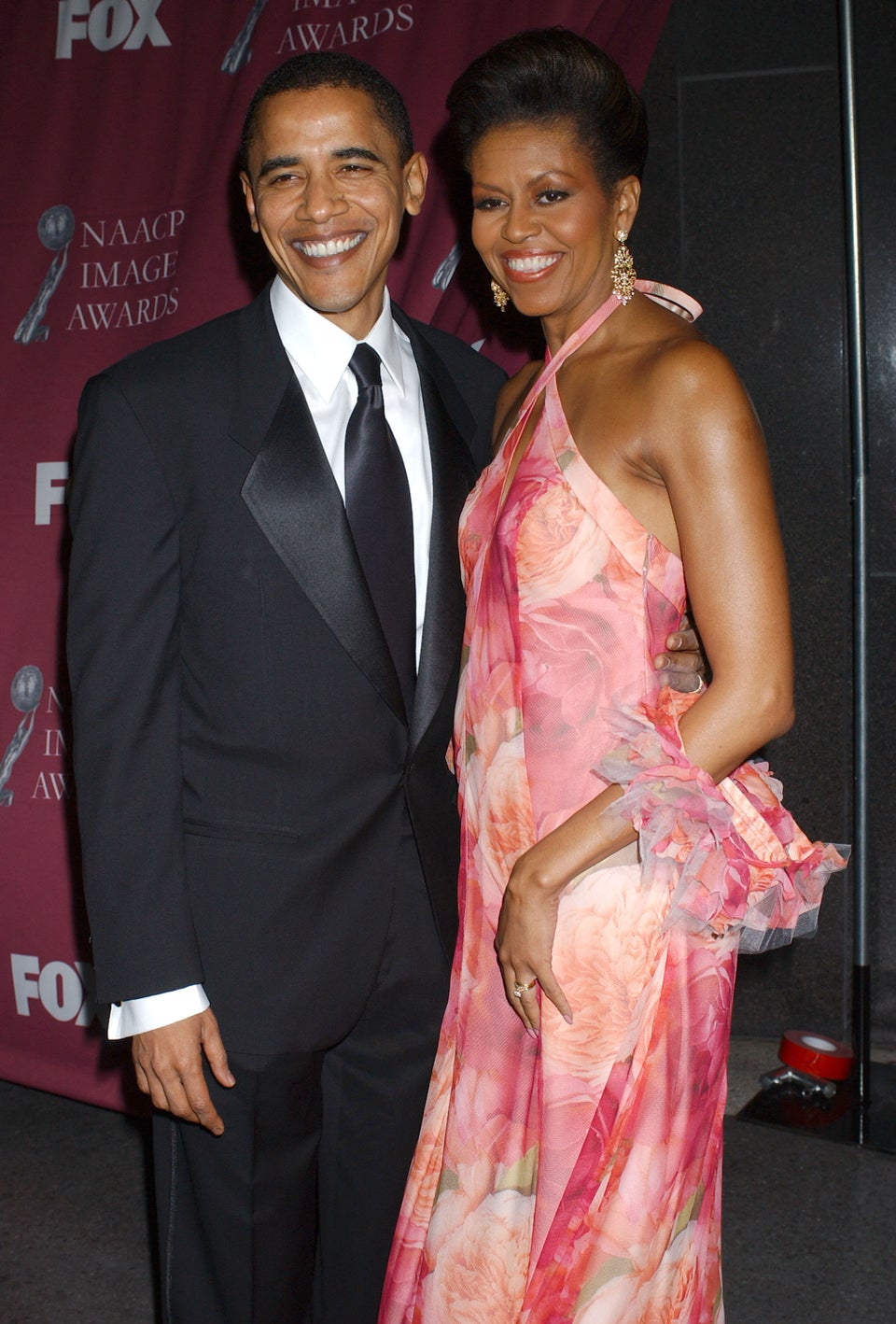 49 Of Michelle Obama's Best Looks