On Friday, Penguin Random House announced that the hardcover edition of the former first lady's book has sold more copies than any other book published this year. Over 2 million copies, in all formats and editions, have been sold in the United States and Canada alone.
The publisher also said the hardcover edition will have 3.4 million copies in print in the U.S. and Canada after six printings, beating out all other books published in the U.S. this year.
Becoming was released on Nov. 13 and sold a whopping 725,000 copies on just its first day in print.
The memoir follows Obama's journey, immersing the reader in stories from her childhood on the South Side of Chicago, her early career in law, her relationship with former President Barack Obama and more.
The whole [birther] thing was crazy and mean-spirited, of course, its underlying bigotry and xenophobia hardly concealed. But it was also dangerous, deliberately meant to stir up the wingnuts and kooks. What if someone with an unstable mind loaded a gun and drove to Washington? What if that person went looking for our girls? Donald Trump, with his loud and reckless innuendos, was putting my family's safety at risk. And for this I'd never forgive him.
The birther conspiracy theory she's referencing is the inaccurate and racist idea that her husband was not born in the United States, which was amplified by Trump and many others.
In response to the memoir, Trump told reporters: "She got paid a lot of money to write a book and they always insist that you come up with controversial."
The former FLOTUS is currently on a book tour promote Becoming and is slated to hit London, Paris, Detroit, Denver and other cities in the next few weeks.
Before You Go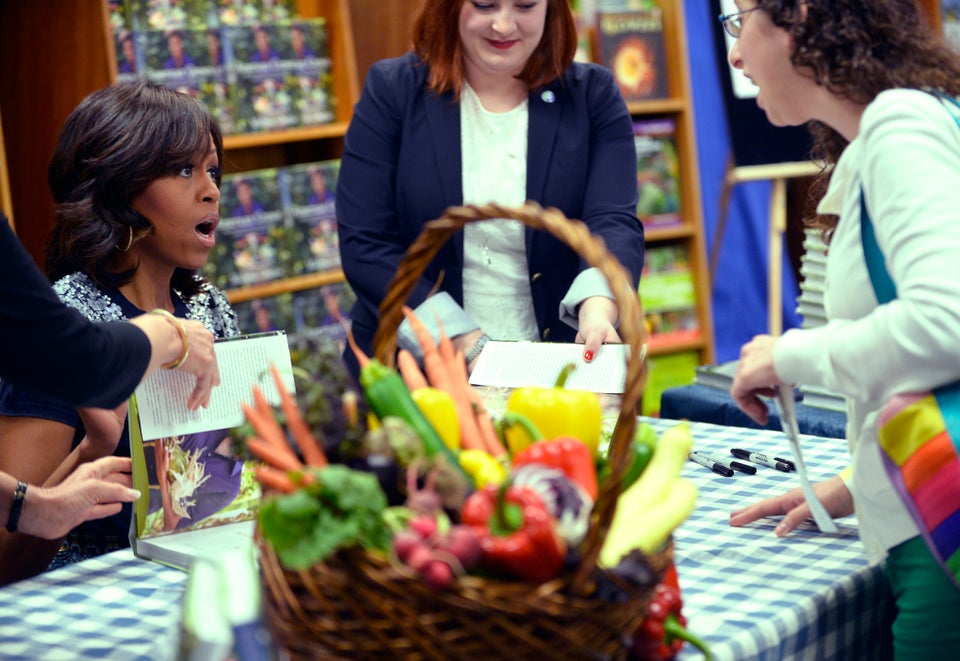 Michelle Obama at Politics & Prose