Few women can do high-low like Michelle Obama can. The first lady, always a fashionable breath of fresh air, showed off her on-point taste yet again at Saturday's Congressional Black Caucus Foundation Annual Phoenix Awards dinner.
FLOTUS stepped onto the CBC stage with President Obama, stunning in a checkered, full-skirted gown. But the pièce de résistance had to be that belt she craftily threw on top of the simple dress. The embellished black accessory appears to be the very same J.Crew belt Michelle wore to the inauguration back in January -- you know, the one that sold out about .5 seconds after Mrs. O was spotted wearing it. (Strangely enough, at $265, the cincher wasn't even a bargain, really.)
It's nice to see Michelle continuing to mix it up for these high profile, glam events. We're sure the lucky few ladies who managed to scoop up the bejeweled belt will be taking note of FLOTUS' latest take. As for the rest of us? We can certainly get inspiration from her new hairstyle du jour: the center part. That's easy (and cheap) enough for us.
Michelle at Saturday's CBC: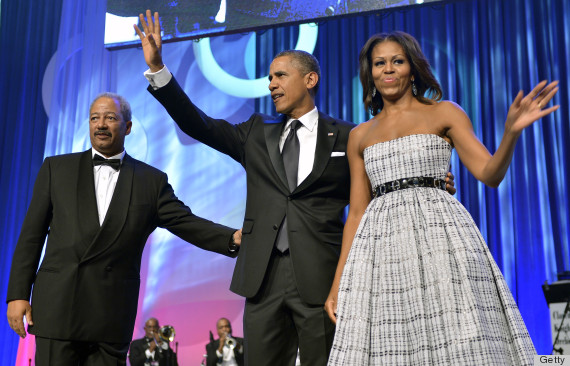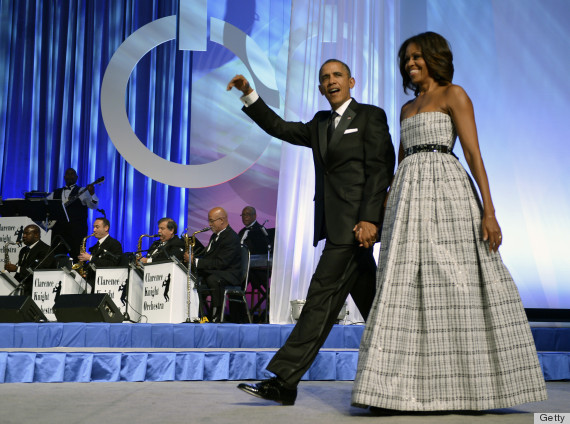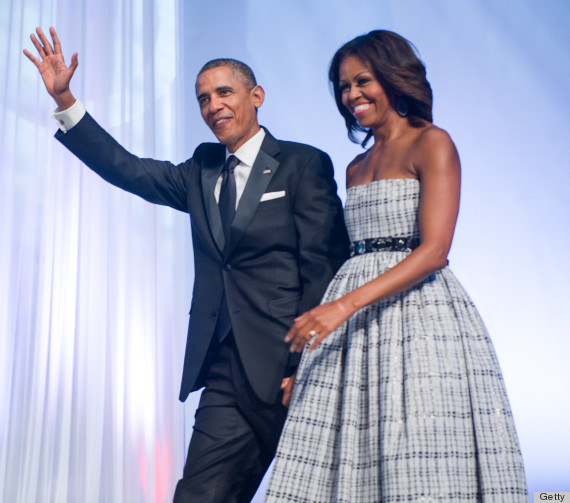 Michelle at the 2013 presidential inauguration: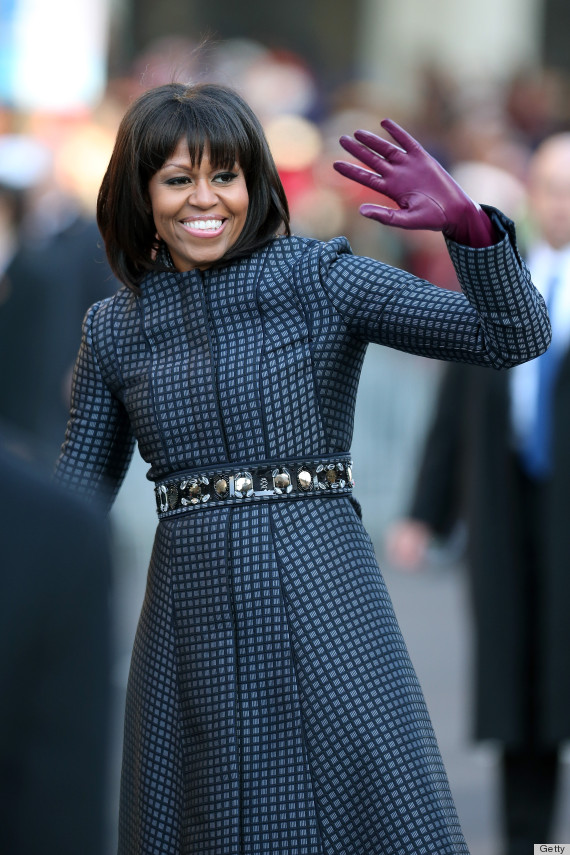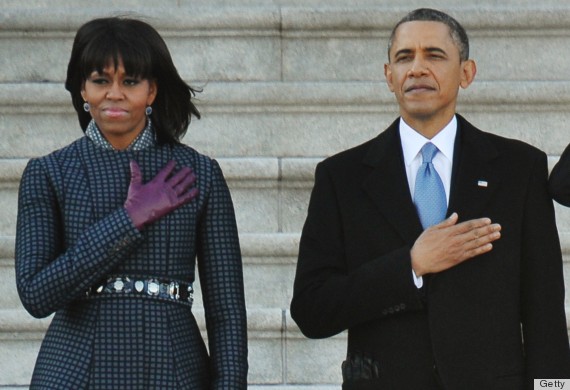 More FLOTUS fashion inspiration: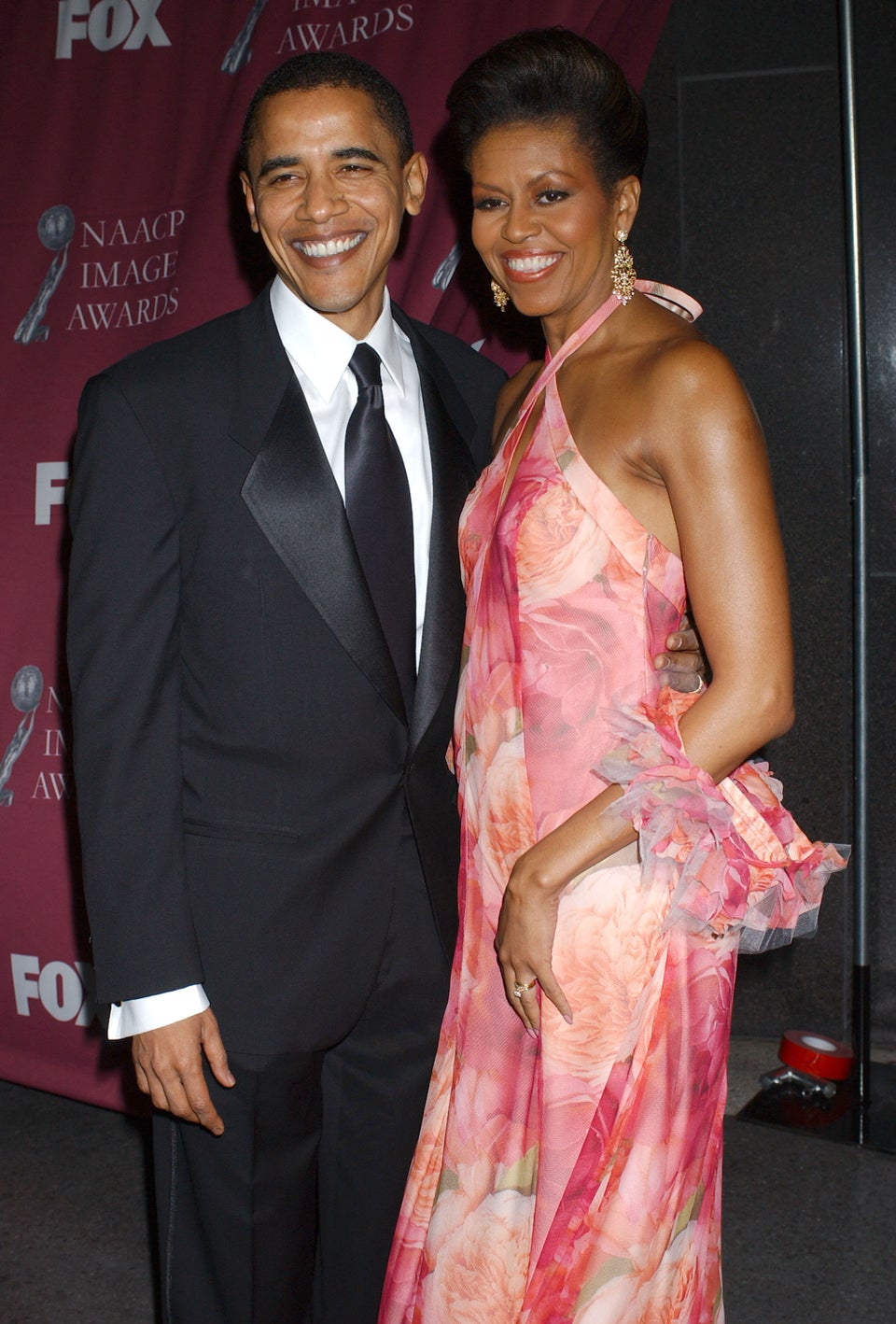 49 Of Michelle Obama's Best Looks