She looked positively radiant in a one-shoulder royal blue gown.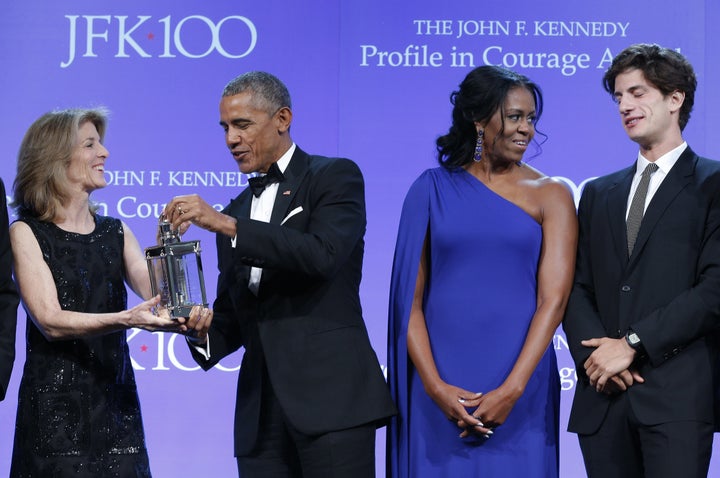 Mrs. Obama paired the look with a loose half-updo, matching blue earrings and that award-winning smile, which she flashed repeatedly as her husband sang her praises from the stage and we sobbed into our Cheerios.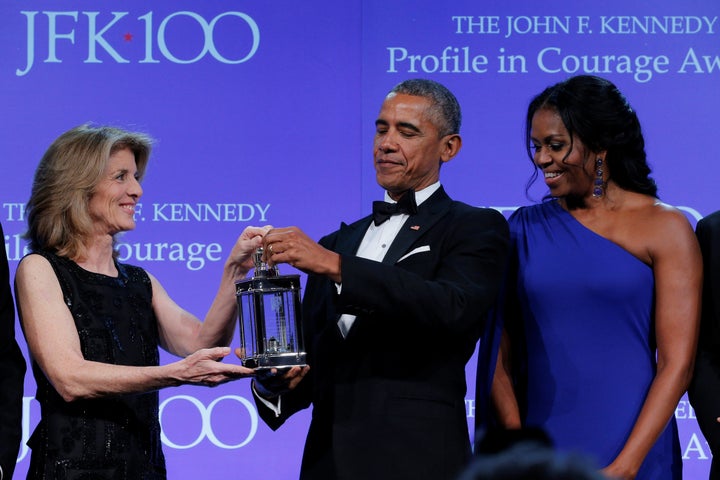 Blue has become somewhat of a theme for the former FLOTUS. The whole family matched in navy during Obama's farewell speech in January 2017.
Hey, when something works, it works. Go on, Michelle. Give us a subtle nod if you know you look flawless.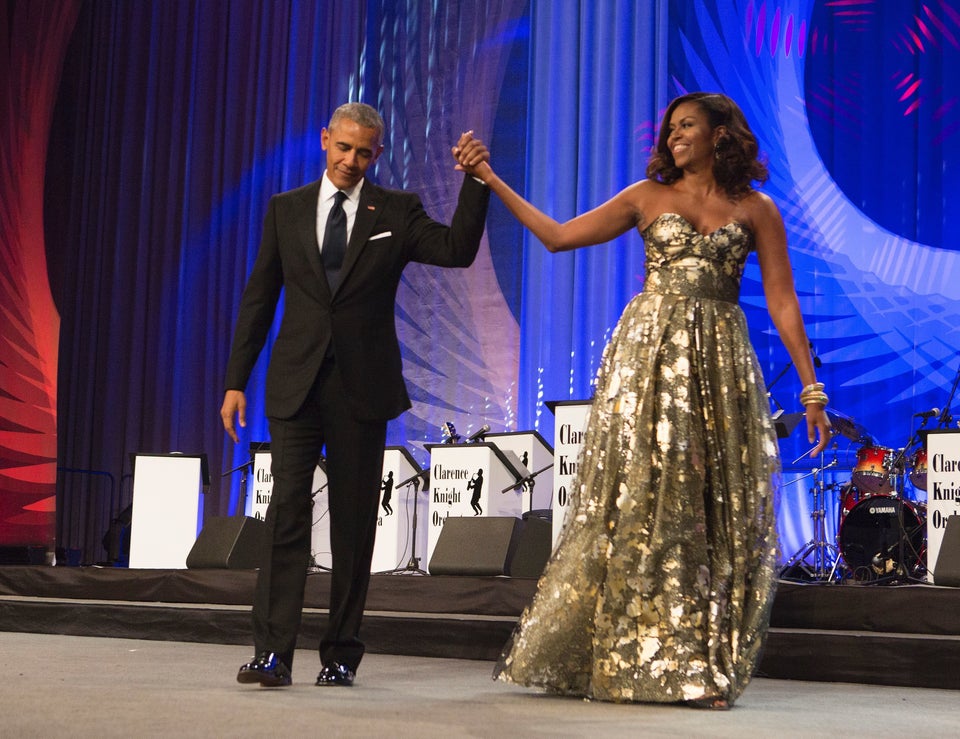 Michelle Obama's 2016 Style