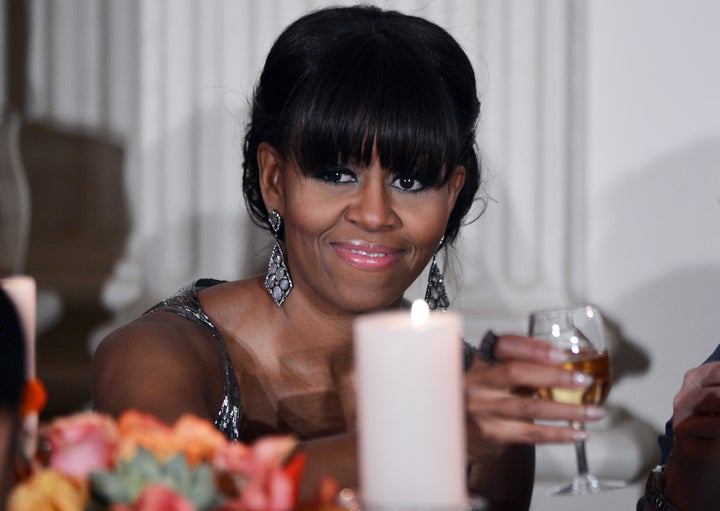 WASHINGTON -- Friday night was family night for first lady Michelle Obama, who enjoyed dinner at Cedar in Penn Quarter alongside sister-in-law Maya Soetoro-Ng, her husband Konrad Ng and their two children.
A representative for Cedar tells The Huffington Post that Obama went "casual cute" for the 5:45 p.m. dinner, dressing down in a black-and-white plaid jacket and jeans. A small restaurant with just 55 seats, Cedar screened off part of a lower dining area for the first lady's party of five.
As tweets trickled out announcing the first lady's presence, Cedar confirmed the news on Facebook and Twitter:
With so many restaurants from which to chose we are honored that The First Lady selected Cedar as her dining destination this evening. It was our great pleasure to have her as our guest.
Obama started her meal with an amuse bouche of housemade pork sausage and fennel with calamari on a tomato ragout; dinner continued with a citrus salad featuring endives, grapefruit, tangerine and housemade balsamic. For her entree, the first lady ordered Virginia-raised Black Angus steak, which comes with creamed spinach, bread dumpling and burgundy jus for $28.00.
Cedar tells HuffPost that before the first lady left, she met with Chef Aaron McCloud to discuss their shared passion for seasonal produce (he's a regular at the Penn Quarter FRESHFARM Market) and his dream of constructing a rooftop garden.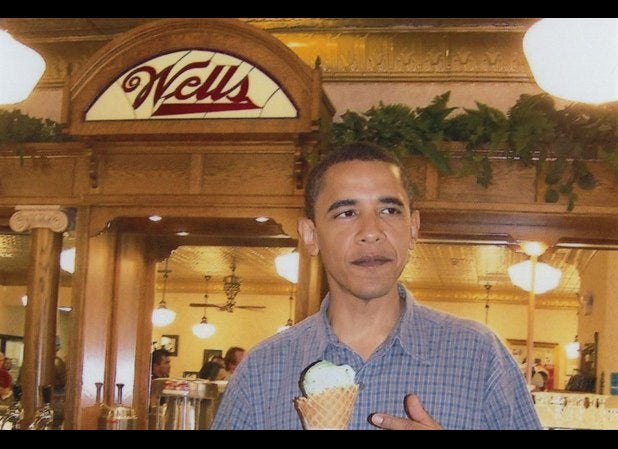 Where to Eat If You Want to Become President
Related
Popular in the Community