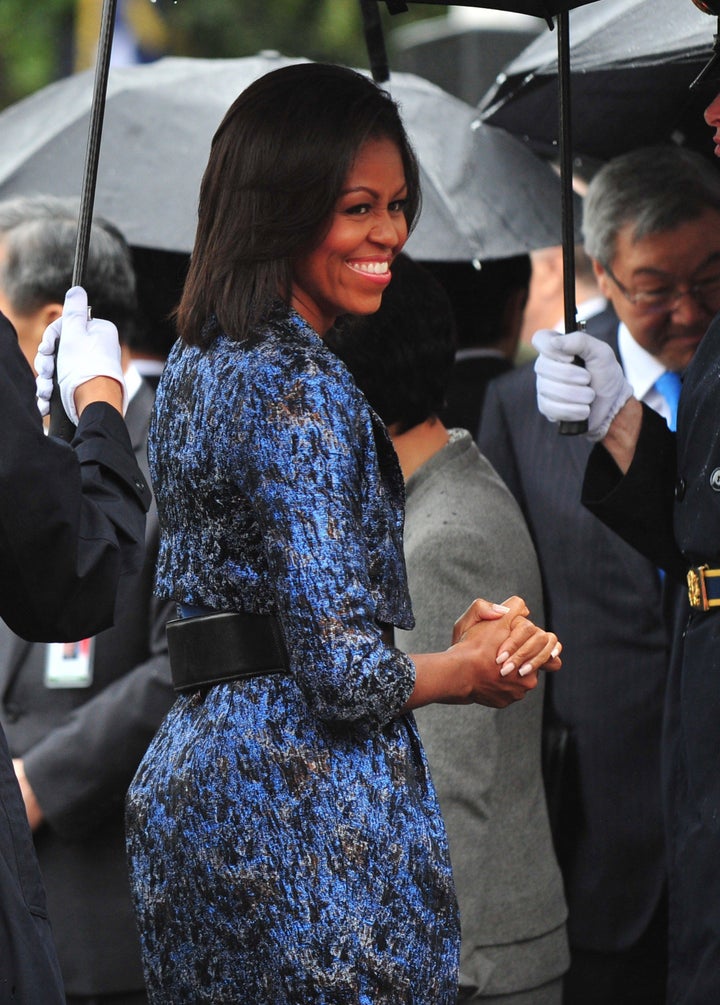 First Lady Michelle Obama will be in Chicago next week to address the city's food desert problem--and also to raise money for husband's reelection bid.
After touring the city's food deserts with Mayor Rahm Emanuel, Obama is slated to headline a Democratic National Committee fundraiser at Plumbers Hall on Chicago's Near West Side, Lynn Sweet of the Chicago Sun-Times reports.
Tickets to the fundraiser range from $100 to $10,000--for a photo opp with Michelle Obama. Sweet shared the invite information:
$100 - Limited Availability Gen44 Tickets
$500 - General Admission
$7,500 - Host (write or raise)
$1,000 - Preferred Section
$10,000 - Family Photo Reception (max 6 in photo)
Obama's visit has been planned for some time, as she is also headlining Mayor Emanuel's "food summit." During his campaign for mayor, Emanuel pledged to make fresh foods more accessible to all Chicago communities. He held another summit over the summer, bringing Wal-Mart and other grocery chains to the city to discuss opening stores on the often-neglected South and West sides.
"We intend to share ideas on how to deal with this both from an economic-development, job-growth and public-health standpoint," he told Mitchell. "Six or seven months ago we were exploring this. We've gone from the back of the pack to one of the top cities at the front of the pack."
As NBC Chicago points out, the DNC fundraiser starts at 5 p.m. on October 25, and is the third Chicago fundraiser for President Obama's reelection bid. In April, the president held a massive event at Navy Pier to kick off his reelection and in August, he held another fundraiser at the Aragon Ballroom in Uptown. Mayor Emanuel appeared at both events.

Related
Popular in the Community