Even though Michelle Obama and China's first lady Peng Liyuan may be amid a blogosphere-induced "fashion showdown," the two appear to be getting along just fine. In fact, they seem to have the same idea: When it comes to style (and pretty much anything else), you just can't lose with flowers.
Peng and Obama posed for a photo together in front of the Diaoyutai State Guesthouse on the second day of the Obamas' tour. Liyuan's overcoat has a floral trim while the detailing on Michelle's dress appears to be rose-shaped. Both ladies, whose unique style has made them style icons in their respective countries, look beautiful. Bringing them together is more of a fashion overload than a competition, if you ask us. Of course, that won't stop us from gawking over every new photo that comes out of the pair.
Obama is in China on a cultural visit, where she will focus mainly on education. She will also have a chance to do some sightseeing with Sasha, Malia and her mother, Marian Robinson, who we must say is looking lovely as well in a patterned dress.
Here's to another five days of great style from these elegant and, of course, stylish women.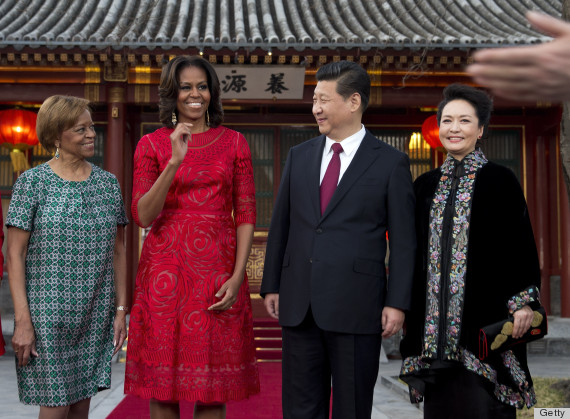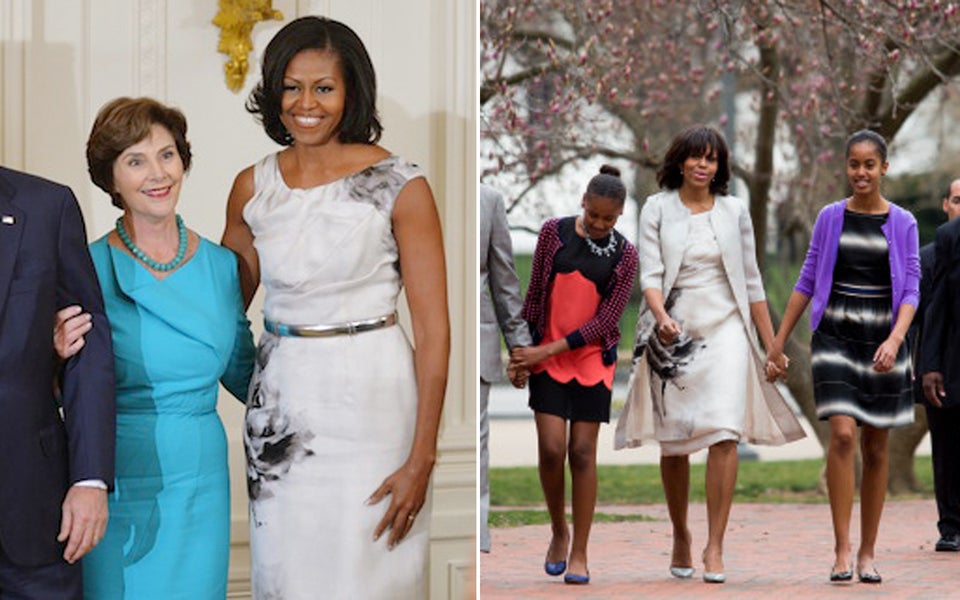 Michelle Obama Outfit Repeats