On Day 3 of her visit in Beijing, Obama addressed students at the Stanford Center at Peking University wearing a Carolina Herrera sheath dress with a red, gray, black and tan graphic print. The cut of the dress was sophisticated and modest, however, the swirling design added a modern touch. And it didn't hurt to have a hint of red, as the color symbolizes "good luck" in Chinese culture.
Later on Saturday, Obama watched a Beijing Opera performance with her daughters Malia and Sasha. For the casual affair, she sported another printastic ensemble, featuring a multicolored Clover Canyon blouse with a horse print, charcoal gray trousers and hoop earrings. As it got sunnier during a boat ride on Kunming Lake, Obama and Sasha had to pull out their stunna shades.
Check out Michelle Obama's printastic outfits in China below and get inspired to liven up your wardrobe.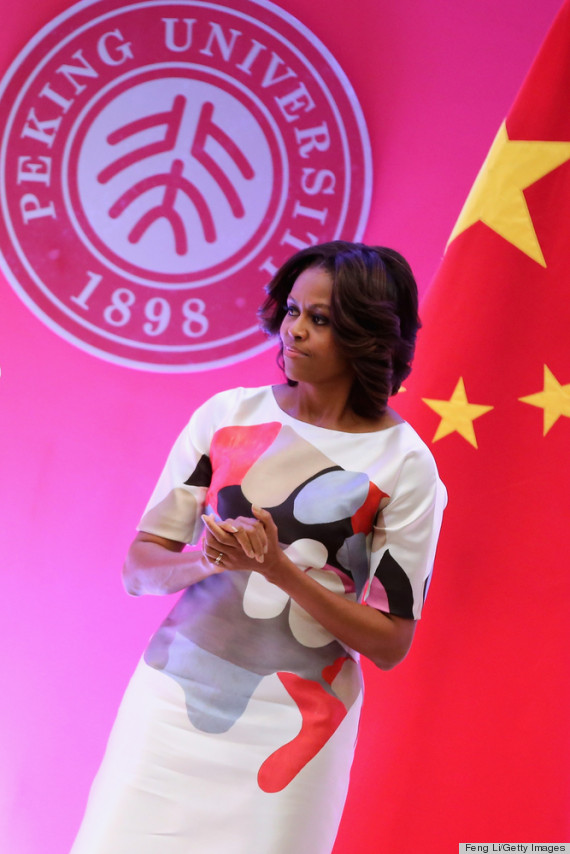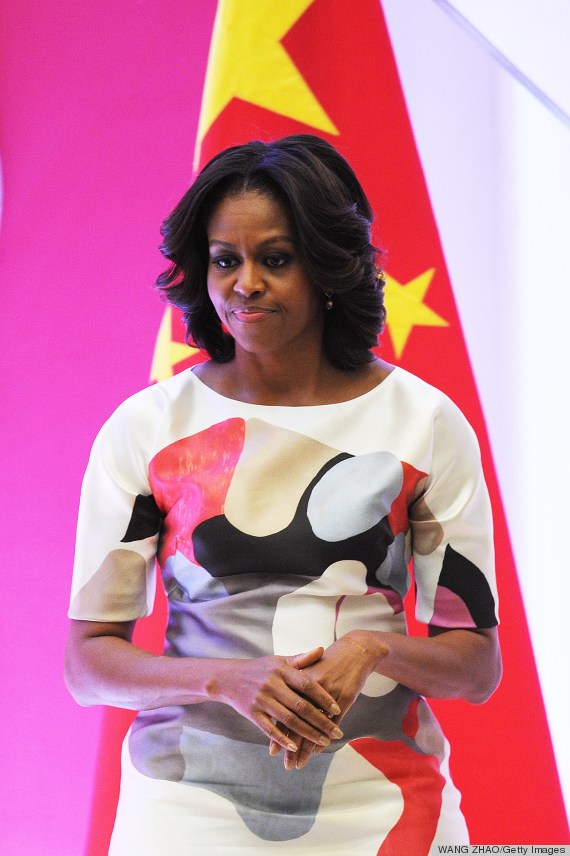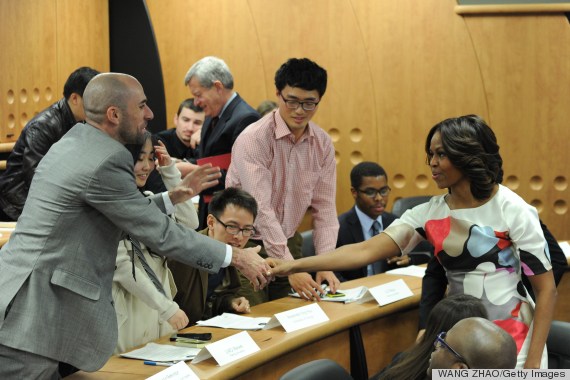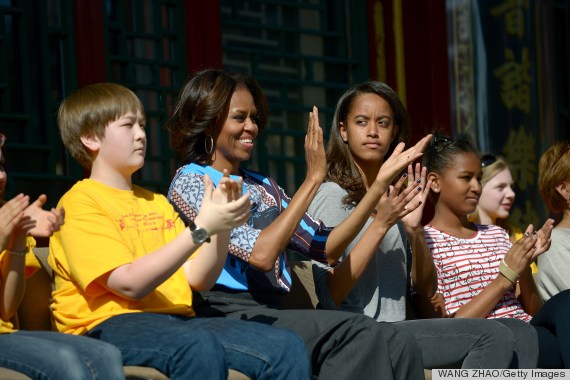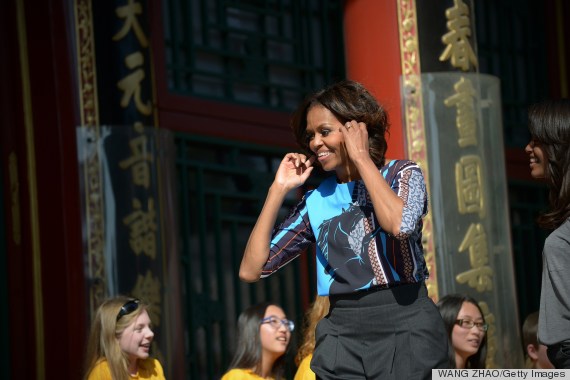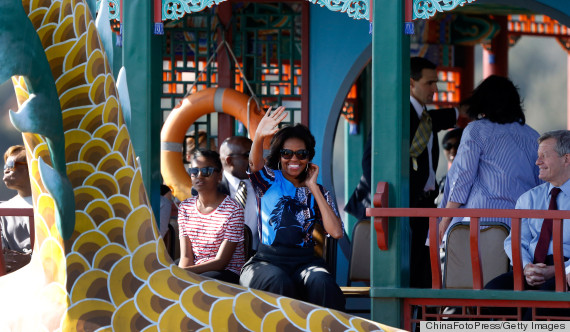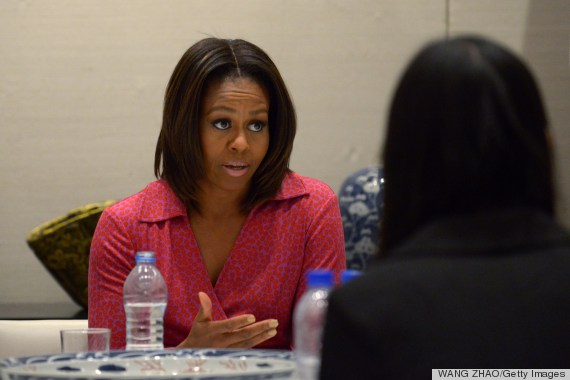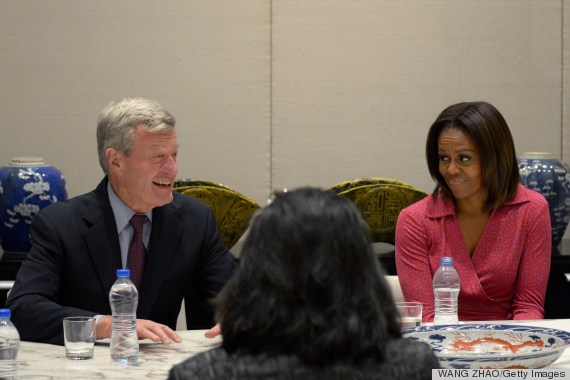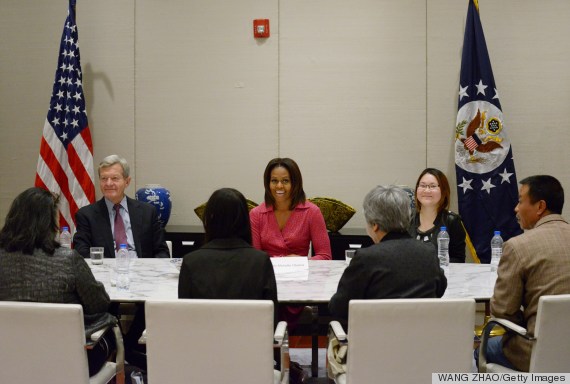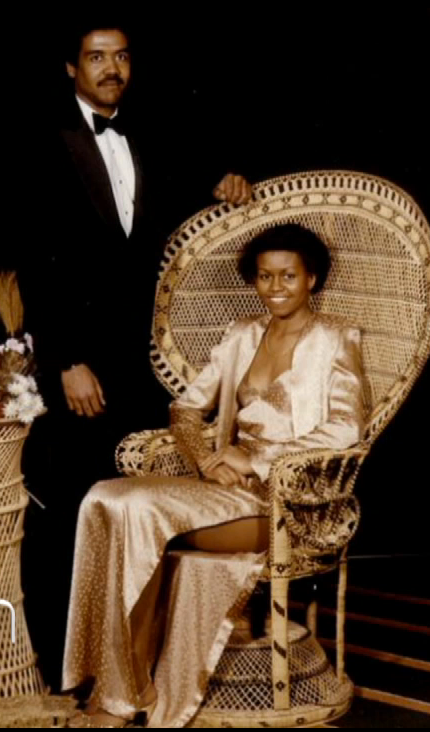 Everything Michelle Obama's Ever Worn