"I know the struggles many of you face, how you walk the long way home to avoid the gangs; how you fight to concentrate on your schoolwork when there's too much noise at home; how you keep it together when your family's having a hard time making ends meet. But more importantly, I know the strength of this community."
Obama grew up near the school, and during her emotional commencement address, she said she wanted to share "the real story" about the South Side, a story about resilience and courage in the face of adversity.
She also honored Hadiya Pendleton, a student of King College Prep who was shot dead two years ago at the age of 15.
"I know that many of you have already dealt with some serious losses in your lives," Obama told the students. "Maybe you've lost someone you love, someone you desperately wish could be here with you tonight. And I know that many of you are thinking about Hadiya right now and feeling the hole that she's left in your hearts."
Pendleton was shot in the back in January 2013 while hanging out with friends in a park. Just the week before, the honor student had performed at an event in Washington D.C. to celebrate President Barack Obama's inauguration.
On Tuesday, an empty chair was left for Pendleton at what would have been her graduation. The chair was draped in purple, the teen's favorite color, and adorned with fresh flowers. Obama told the students that Pendleton's memory "is truly a blessing and an inspiration."
Using the teen's life and legacy as an example, Obama then urged the graduating class to not be defined by the violence and economic hardship they may have endured, but by the success they've achieved in spite of it.
"I want you to understand that every scar that you have is a reminder not just that you got hurt, but that you survived," Obama said, adding: "If Hadiya's friends and family could survive their heartbreak and pain, if they could found organizations to honor her unfulfilled dreams, if they could inspire folks across this country to wear orange to protest gun violence, then I know you all can live your life with the same determination and joy that Hadiya lived her life. I know you all can dig deep and keep on fighting to fulfill your own dreams."
"You embody all of the courage and love, all of the hunger and hope that have always defined these communities -- our communities," Obama said in the conclusion of her speech. "And I am so proud of you all, and I stay inspired because of you, and I can't wait to see everything you all achieve in the years ahead."
The First Lady chose to speak at King College Prep after the school won a video contest promoting student applications for college financial aid, The Associated Press reported. The school's winning video featured a spoof of the ABC show "Scandal." On Tuesday, Obama brought a surprise video for the students in which the show's cast members congratulated the graduates.
Support HuffPost
The Stakes Have Never Been Higher
Before You Go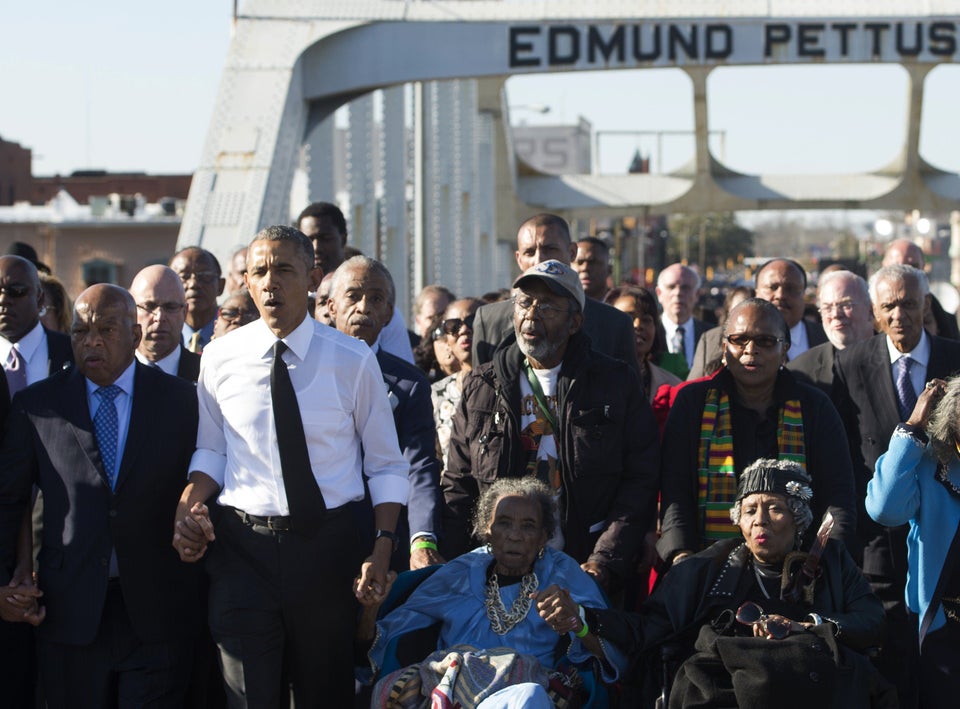 Obama Visits The 50 States
Popular in the Community