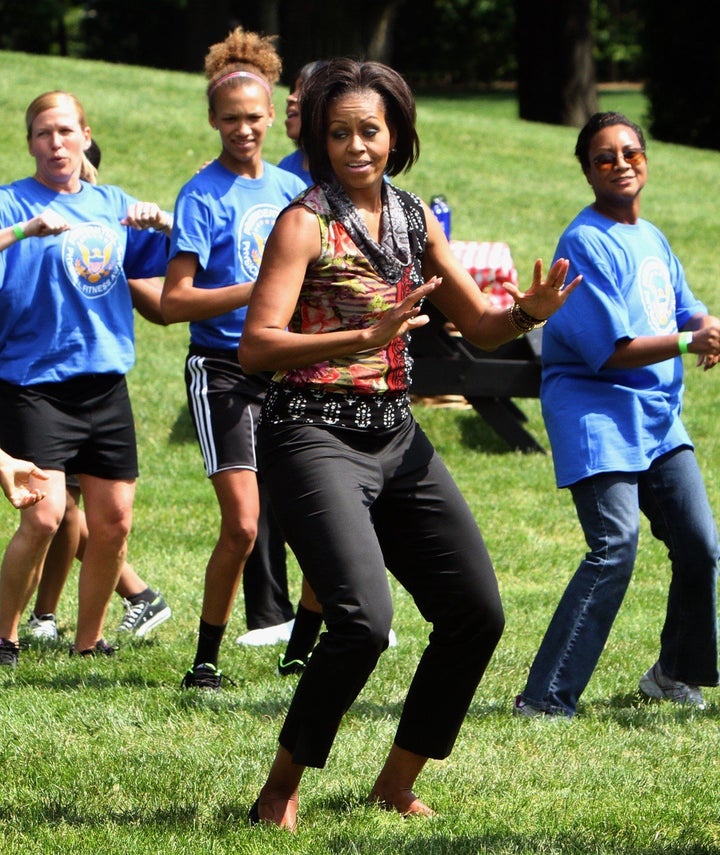 We heard the rumors, got the confirmation and now there is evidence that Michelle Obama will indeed make her Nickelodeon Network debut on the hit show "iCarly."
A sneak-peek video was released this week of FLOTUS chatting with the cast before taping the episode and then displaying her impressive dance moves during the "Random Dance" segment of the show. "Random" dancing is a breeze when you've already a master at the "Dougie" and "Running Man."
There's some extra pep in the First Lady's step since her appearance on the show is to promote Joining Forces, an initiative aimed at increasing awareness and support for military families.
And let's not overlook the FLOTUS's iconic style. Her red trousers and punchy graphic top are a perfect combination for "iCarly's" hip tween audience and completely dance party friendly.
Check out the First Lady's smooth moves in the video below and catch her full episode on "iCarly" this January.
Popular in the Community