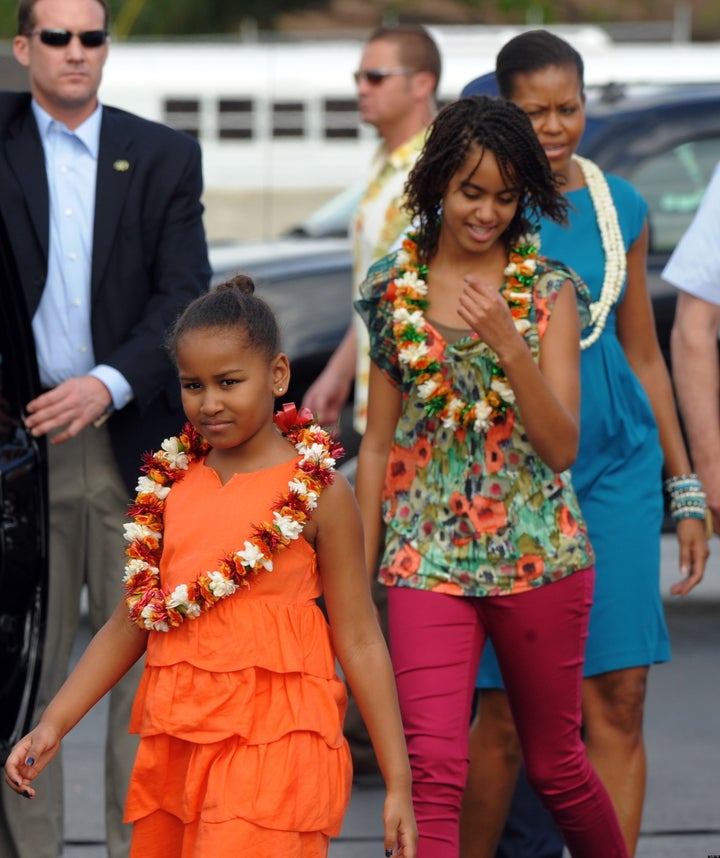 On Saturday, First Lady Michelle Obama, daughters Sasha and Malia, and First Dog Bo will fly by military plane to Hawaii, the president's home state, according to Politics Daily.
This is the second Christmas trip they will take to Hawaii as the first family. Obama famously body-surfed on the beaches of Oahu during his campaign; flashed his abs on the way from the gym when he was president-elect (click here see more photos of shirtless presidents); and the first family rented the "Winter White House" in 2009.
Michelle and her daughters will fly on a military version of a business plane to avoid the criticism her August trip to Spain endured. President Obama will join his family in Hawaii once Congress has finished work.
The family will return to Washington on January 1.