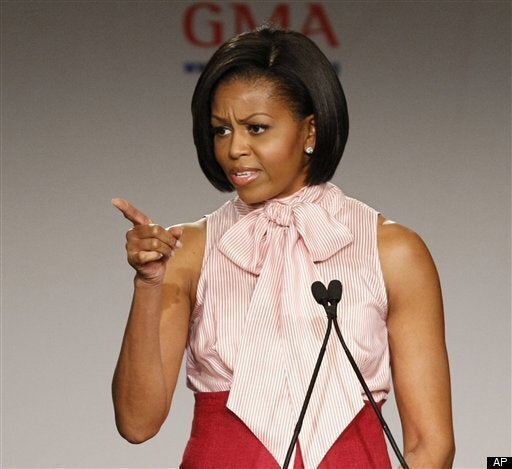 WASHINGTON — First lady Michelle Obama says Facebook and other social media sites are a generational divide in raising her children.
During her visit to Mexico, Mrs. Obama tells CNN en Espanol (ehs-puhn-YOHL') that she and President Barack Obama limit the use of computers for their daughters, Sasha and Malia, and ask the girls a lot of questions when they're on line.
"We ask a lot of questions about what our kids are doing while they are on the computer," she explained.
Mrs. Obama said she and the president talk with their daughters about the dangers of Facebook, and "that sort of gossip mill."
The first lady says that more schools are helpful in educating parents as well as children on the pros, cons and dangers of the Internet.
Mrs. Obama tells that when she was growing up, the Internet didn't exist. She called her friends on the phone.
"It's confusing in so many ways. I have to admit, it's a generational issue. My generation didn't have Facebook and internet - you picked up the phone and called your friends on the phone," she said.
Related
Popular in the Community