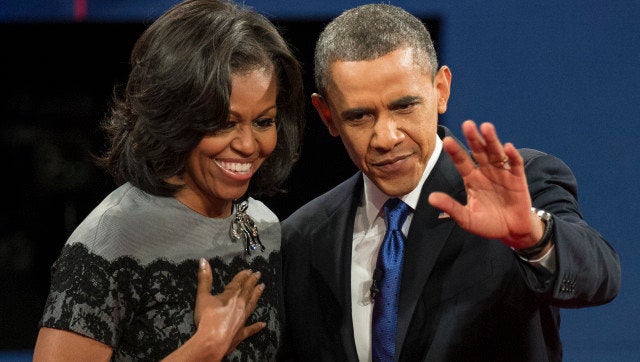 While President Obama and Mitt Romney duked it out over foreign policy in Florida, their wives, Michelle Obama and Ann Romney, played a little nicer in the fashion department this time around. At first glance, it seemed like the two ladies had called a truce, Michelle in a simple grey and black lace number and Ann sporting an equally as simple emerald green dress.
But then, our sense of deja vu kicked in: haven't we seen FLOTUS in this look before? And we had. In fact, Mrs. O just wore this Thom Browne frock to the Democratic National Convention last month. That's a mighty quick dress turnaround for a woman at the climax of her husband's campaign trail.
Check out photos of Michelle Obama in Thom Browne and Ann Romney in Oscar de la Renta (as per us) from last night's presidential debate below. What do you think of their looks? Did FLOTUS nail yet another repeat?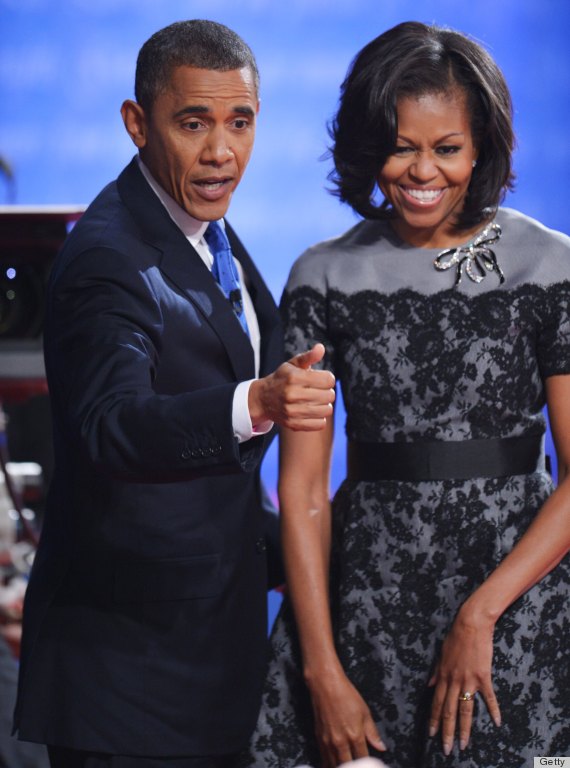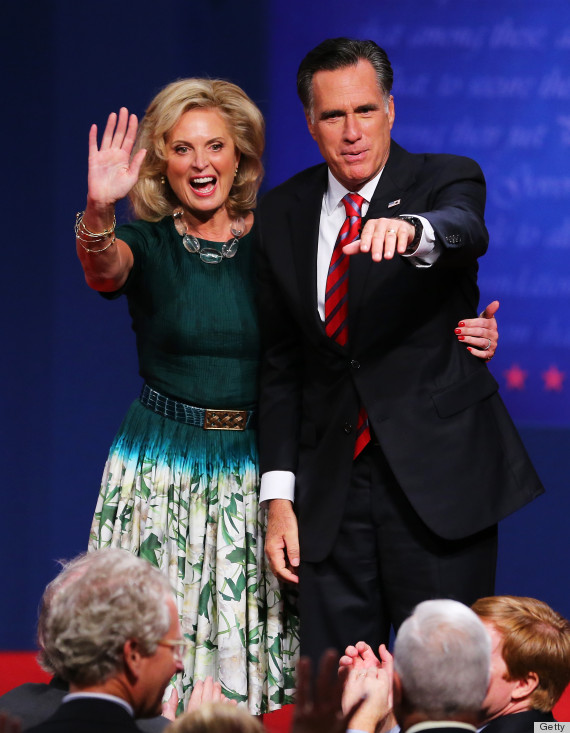 See some of our favorite FLOTUS looks!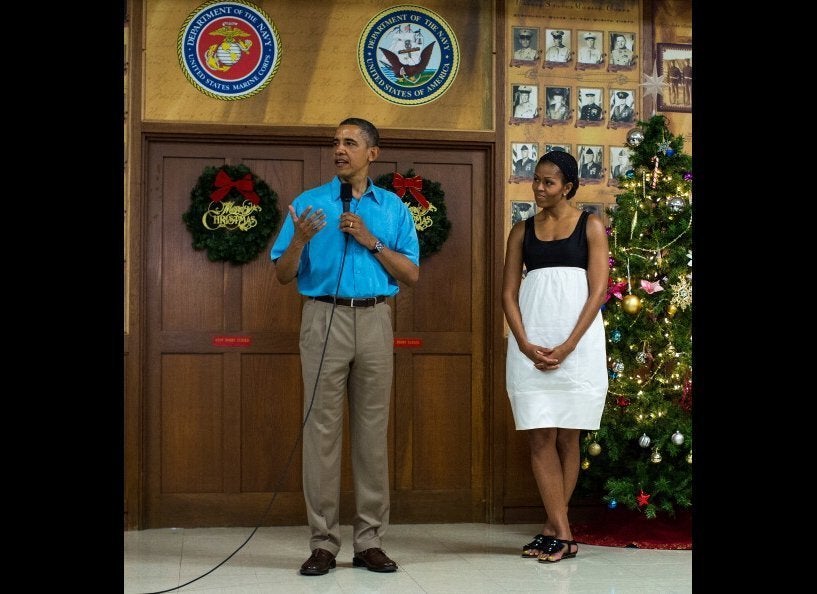 FLOTUS Lookbook 2012
Popular in the Community