Eat right and exercise? "Ew!"
First lady Michelle Obama brought her "Let's Move" message to "The Tonight Show Starring Jimmy Fallon," but it was a tough sell during one skit. Fallon and guest Will Ferrell dressed as teenage girls Sara and Stacy hosting a show called "Ew!" about all the things that make them go, well... "Ew!"
"Ew!" is a sketch from Fallon's "Late Night" days, and Obama is something of a recurring guest. Last year, she appeared on "Late Night" to perform "The Evolution of Mom Dancing" with Fallon.
Thursday night's appearance wasn't all cross-dressing and kale chips. In addition to the "Ew!" bit, Obama also did a more standard interview with Fallon, where she spoke about Malia learning to drive when she turns 16 this summer.
"When we're out of here in a few years, they've got to be able to function as normal people, and driving is a part of that," she said. "Ladies and gentlemen of D.C., watch out!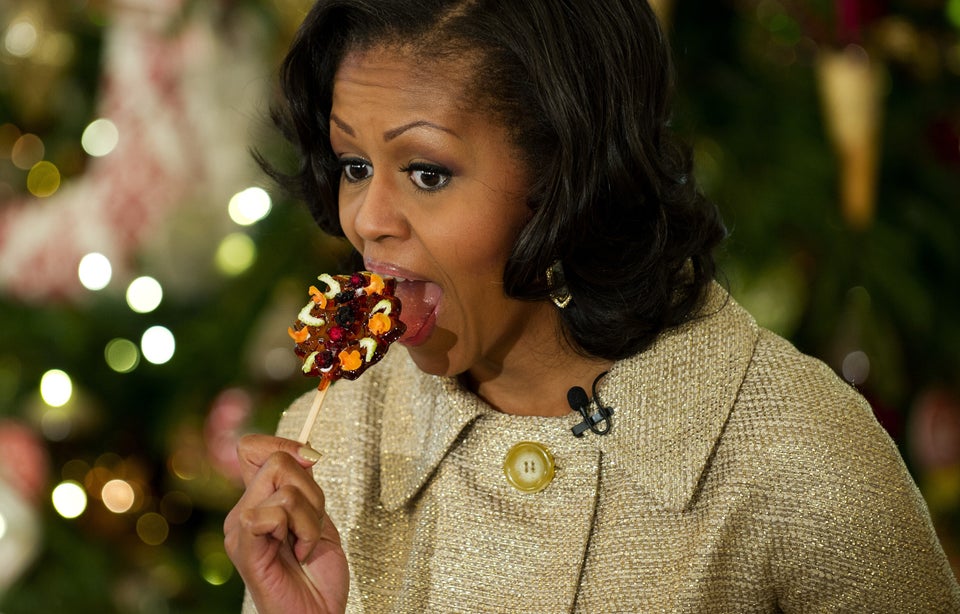 Michelle Obama's 50 Funniest Pictures