UPDATE 3/10:
The White House Flickr stream has uploaded a photo that offers a better glimpse of the gown. It looks very promising indeed.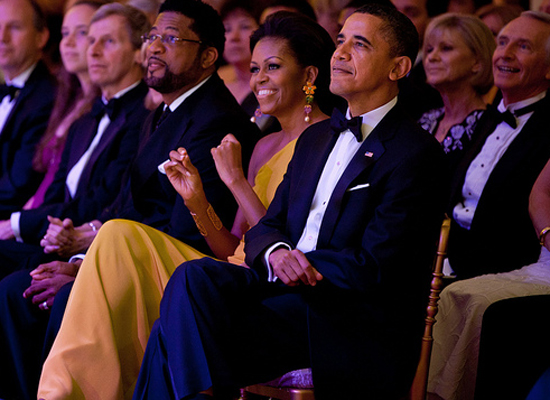 Previously 2/28:
While a little thing called the Oscars was taking place on Sunday night in Los Angeles, the Obamas were hosting a black-tie event of their own: the annual Governors' Dinner in Washington. During his toast, the president even deadpanned that some guests "may be confused and think this is the Oscars. There are some similarities....Everyone looks spectacular, and the second thing is if I speak too long the music will start playing."
One big difference? At the Oscars we could see all the dresses, but, to our great pain, there exists nary a full photo of the first lady in a custom-made chartreuse Prabal Gurung gown. Painful for us, because from this tiny little glimpse it looks so, so promising.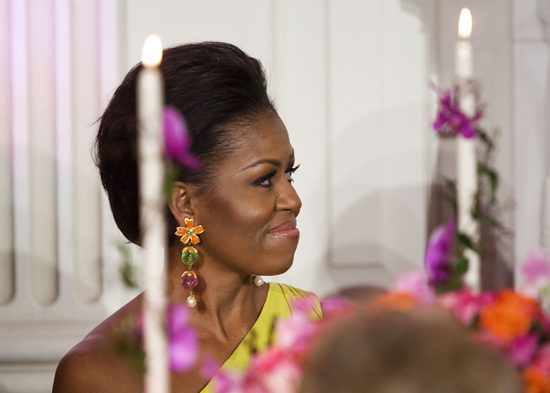 Gurung's office sent us this runway image of the dress--just squint your eyes and imagine it in chartreuse, longer, and on the first lady. Not too shabby, right?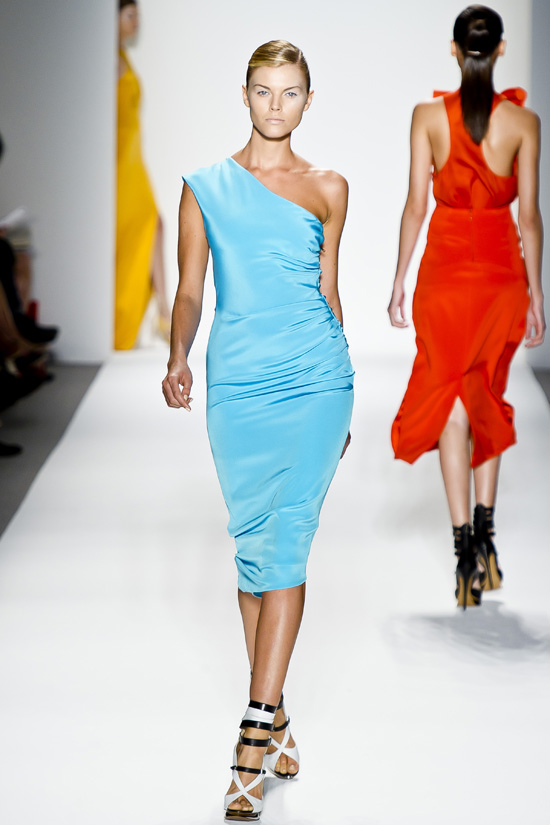 This isn't the first time Mrs. Obama has worn Prabal Gurung: see her visit to the Smithsonian last March to donate her Jason Wu inaugural gown and then there was that rouge stunner at the 2010 White House Correspondents Dinner.

Calling all HuffPost superfans!
Sign up for membership to become a founding member and help shape HuffPost's next chapter