Michelle Obama may not have done the Dougie, but she did move around plenty at the Westerville Community Center in Ohio, one of the stops on her most recent campaign tour.
Looking summery in a sleeveless pale green top and skirt from Talbots (an outfit she wore recently on "Good Morning America"), the first lady first stopped off at an official campaign event, addressing a large audience with her classic stumping speech. Then she went to play at the community center, where the kids were doing indoor rock-climbing, face-painting and playing with a big colorful parachute, which Michelle obligingly ran beneath.
But while she was comfy enough to do some running, Mrs. O declined requests to reprise her famous Dougie. According to pool reports, Michelle said, "I do [know how to do it], I have to say. They were asking me to do the Dougie, there just wasn't the beat." When the pool reporter joked that perhaps Michelle's shoes might make Dougie-ing difficult, Michelle replied, "The shoes are fine, just no beat."
Oh well. That would've been epic. We'll have to settle for shots of FLOTUS' lovely mint ensemble, her metallic shoes and some real cute kids. Not too shabby.
Do you like Michelle in pale green? Check out the pics below.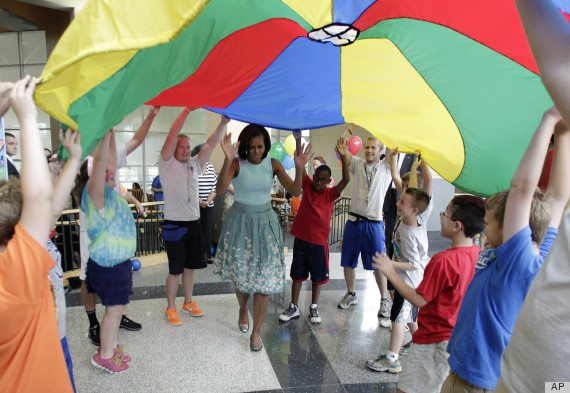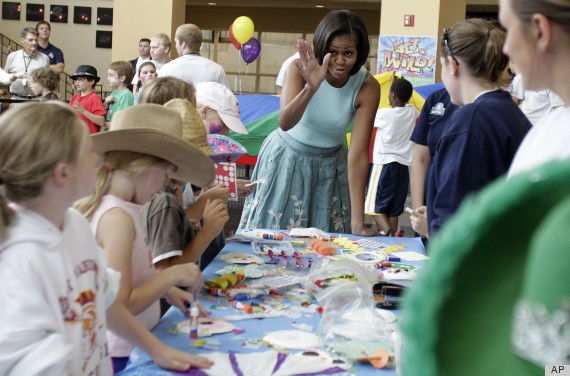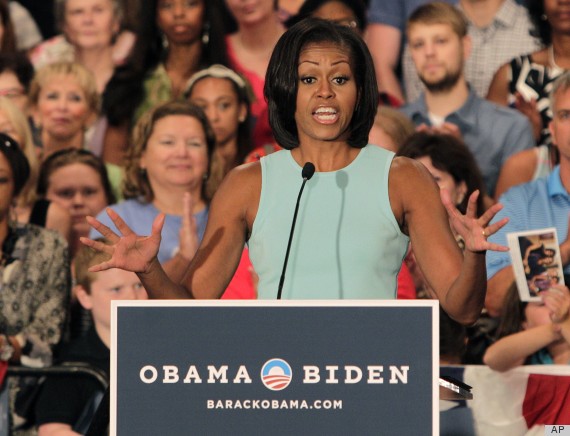 See what else Michelle has worn this year...