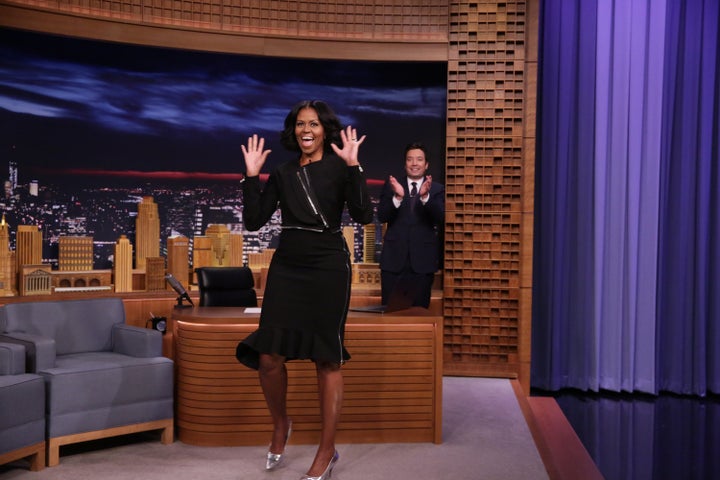 Just look at the way this Givenchy jacket and skirt, set with zipper detail, perfectly fit FLOTUS. It's elegant, edgy and classic at the same time ― just like the first lady herself.
Mrs. Obama also rocked a pair of fun, metallic Givenchy pumps, which perfectly completed the ensemble. Seriously ― tell us this isn't the face of someone who knows she just hit it out of the park. She's like, "Yeah, I know I look good. And?"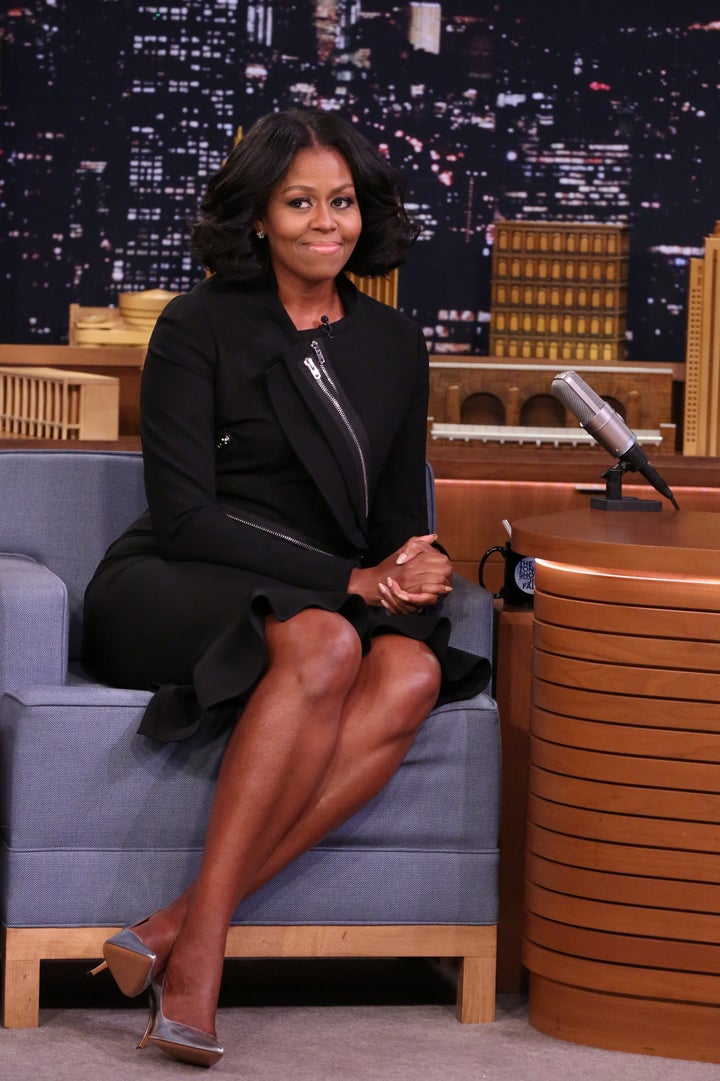 Yes we can (not deal with how perfect this look is).