Michelle Obama was in and out of New York City on Thursday faster than she could say "BUT WE JUST GOT HERE!"
And even though her trip was brief, she knows what the most important things are when it comes to traveling in style -- no matter the length and distance of your visit, it's important to be comfortable AND wrinkle-free.
FLOTUS looked lovely in a patterned, multi-color wrap dress. And even though she can do no wrong style wise, we have to say the look was a bit of a step up from what she had on for her arrival in New York.
We're sad your trip was so short too, Michelle!
What do you think of the in-flight ensemble? Sound off below!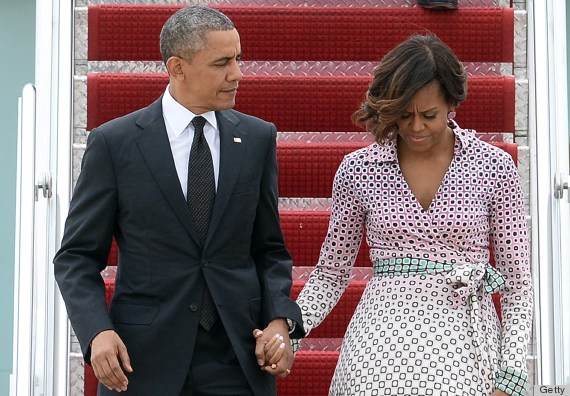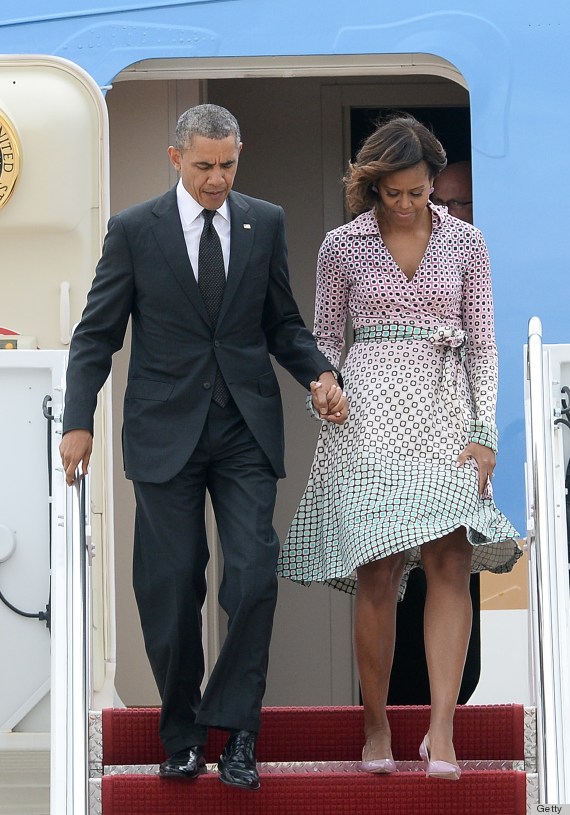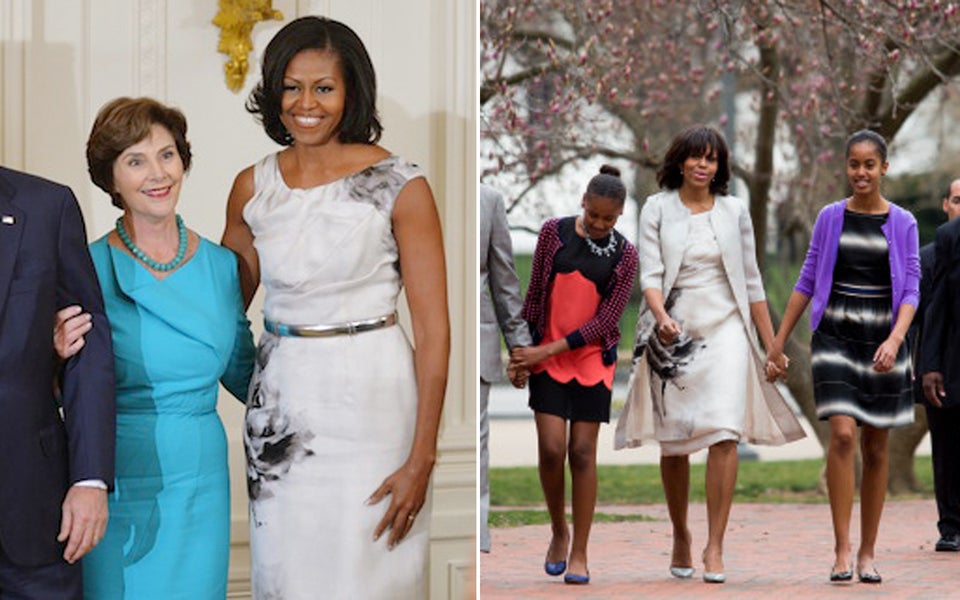 Michelle Obama Outfit Repeats