President Barack Obama and first lady Michelle Obama have a few months left to dress up for events at the White House, but there's one job for which they'll always know how to dress the part: Mom and Dad.
After a whirlwind few weeks of sartorial stunners, the Obamas arrived at the 138th Easter Egg Roll on Monday looking more like America's parents than anything else. Michelle wore a grassy green top, a long jacket and what appears to be leggings and sneakers, while Barack donned that gingham shirt and, well, dad jeans.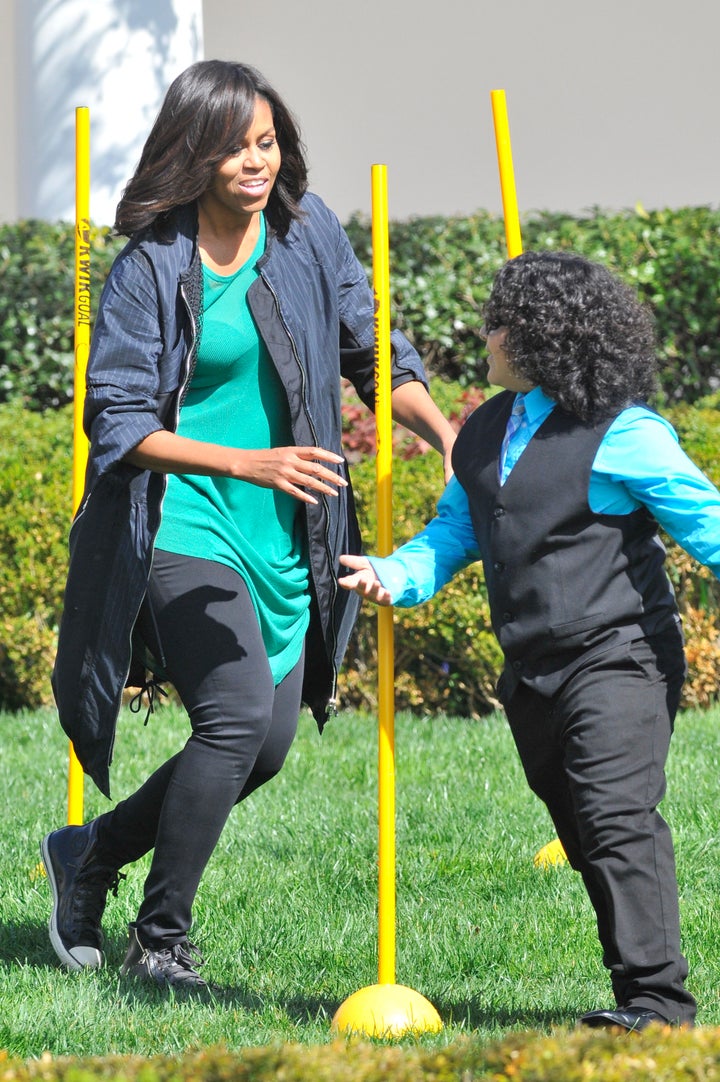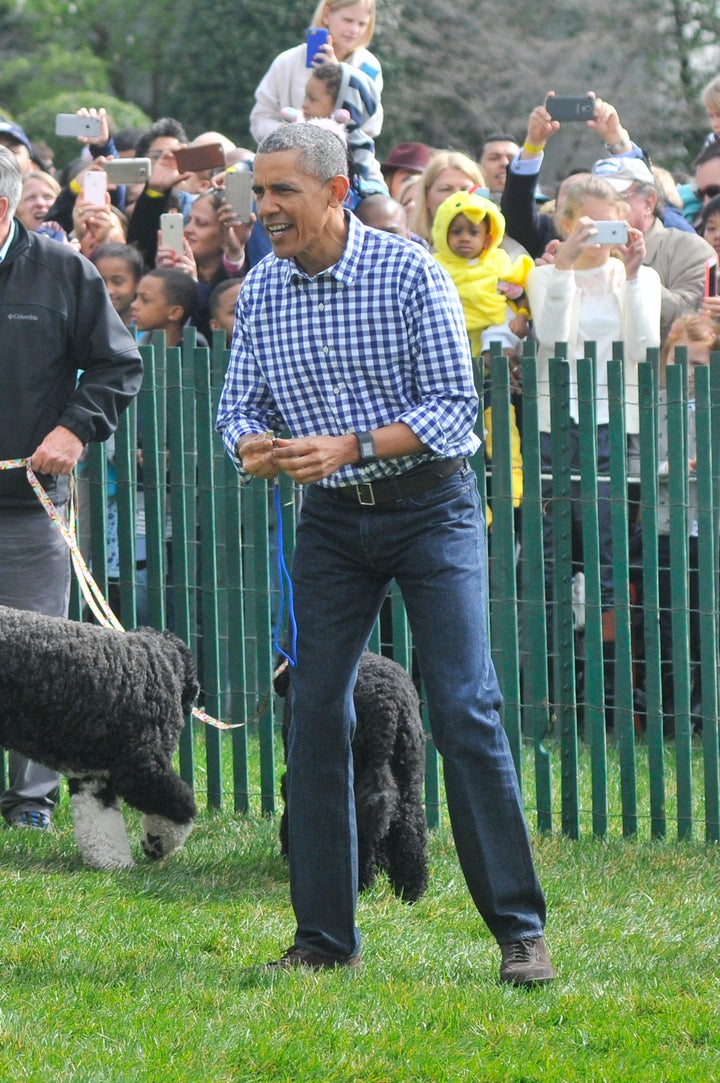 They then proceeded to do incredibly mom- and dad-like things: a dramatic reading of "Where the Wild Things Are," delivering high-fives, making jokes about the whip and nae nae and listening to mom-and-dad favorite Idina Menzel sing the national anthem.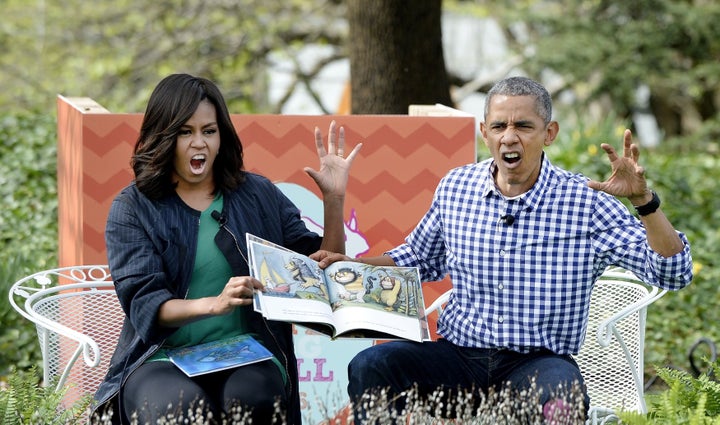 The White House posted another adorable photo of the whole family to its Instagram in honor of Easter on Sunday, but we have to admit we're loving their casual looks just as much.
Now, if we could just get these two to adopt us ...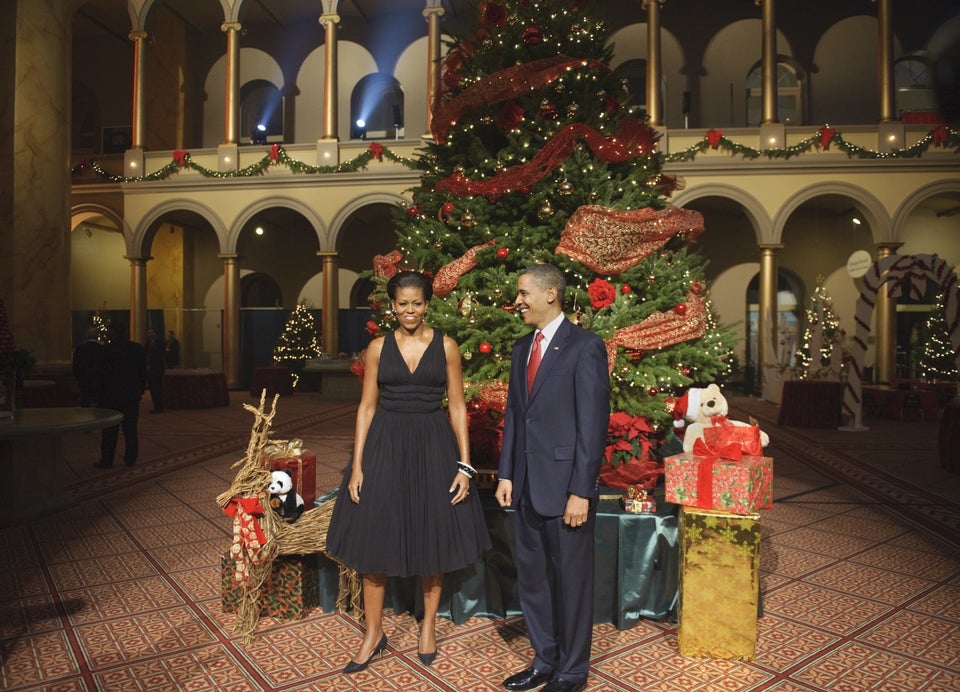 Michelle Obama's Best Holiday Looks