There are so many reasons why we love Easter Sunday, one of them being that we get to see the first family together and all dressed up.
The Obamas looked exceptionally stylish today to attend Easter service at Alfred Street Baptist Church in Alexandria, Virginia. The White House released a photo of the first family, including the first dogs Bo and Sunny, via Instagram with the caption "Happy Easter!"
Michelle Obama opted for a teal hued, sleeveless sheath dress to fete the holiday. The dress stays true to FLOTUS's signature style of wearing vibrant, form-fitting frocks. Last year she donned an all white dress with a matching cardigan, so we're glad she's back to showing off her more colorful side.
Speaking of color, Malia and Sasha wore a few eye-catching looks of their own. Malia, 16, wore a blue printed ModCloth dress (that only retails for $80), while Sasha, 13, decided to rock an orange-and-yellow colorblocked dress with a thin white belt. These ladies have literally grown up before our eyes and have definitely shaped their personal styles over the years.
Finally, the president kept it simple in a dark grey tailored suit. His lavender tie was the perfect accent for the celebratory day.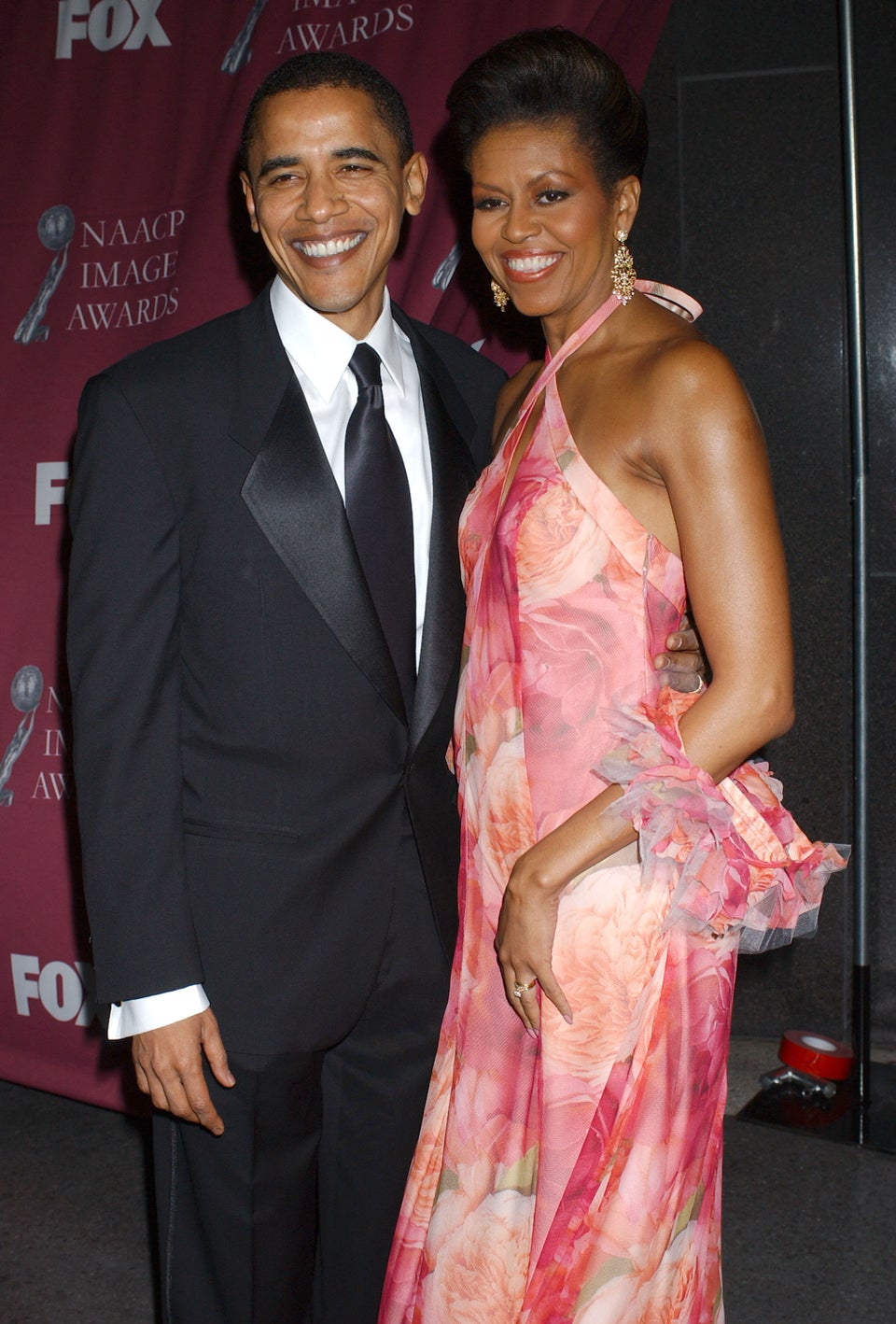 49 Of Michelle Obama's Best Looks